It's the beginning of our second week of travel and today was the first time we didn't have clear skies. In Columbia Falls yesterday, the temperature was in the high 90s before afternoon thunderstorms dropped some light rain. Today the storms have been building all day.
We made the drive around the south flank of Glacier Park and got to St Mary in the early afternoon, and that's even stopping at the goat lick and lunch (it's not the name of a restaurant, they're different places). We had to move so we could see Glacier's east side. As I wrote earlier, the Going to the Sun Road is still covered in snow.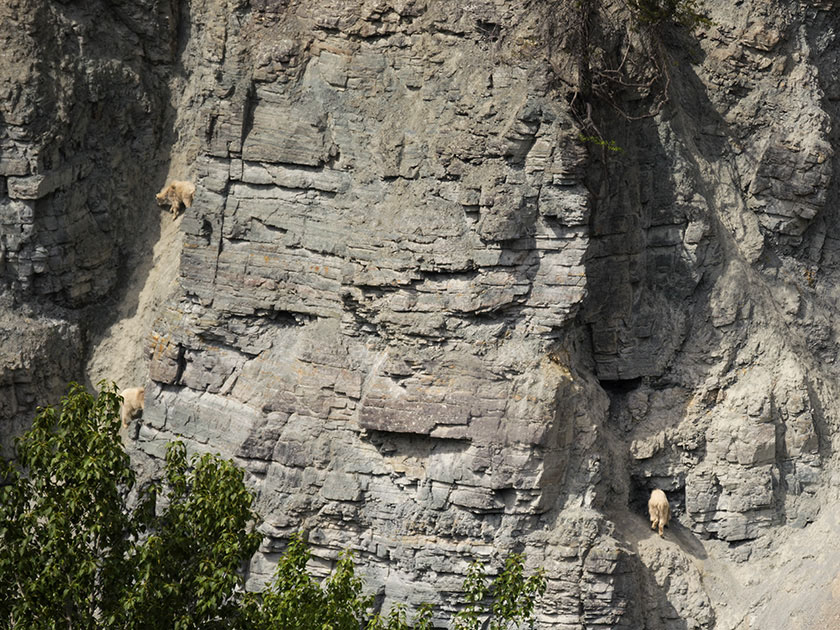 The goat lick is kind of cool. There is a turn out near the south-west corner of the park where you can see mountain goats if you're lucky. They come down from the high mountains to a spot above a fork of the Flathead River where there are salt deposits. The last time Anne and I stopped, there were about a dozen, but there were only three today. Since they're on the other side of the river, they're over a mile away in the shot I made with my telephoto lens.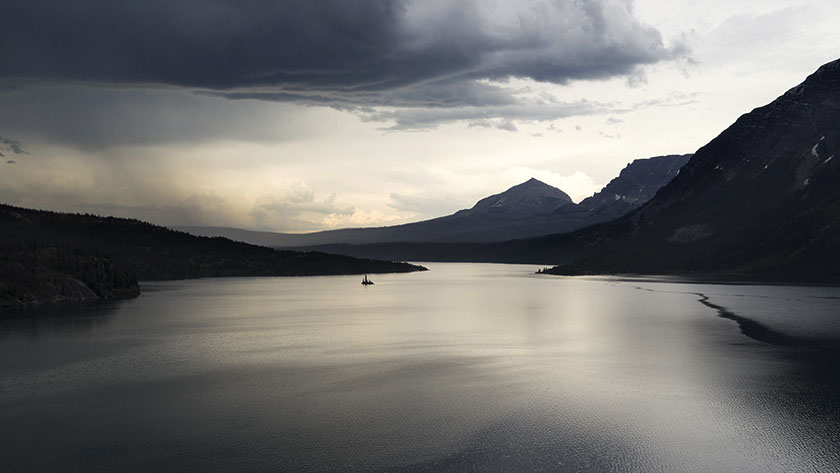 After setting up camp, we piled in the car and drove up the east side of the Going to the Sun Road. That's when the thunderstorms really developed. As moist air moves in from the west, the Rockies wring a lot of that water out before moving out to the dry prairie. With thunder echoing off of the mountains while rain and hail bounced off of Fritz, the park was showing off a different face.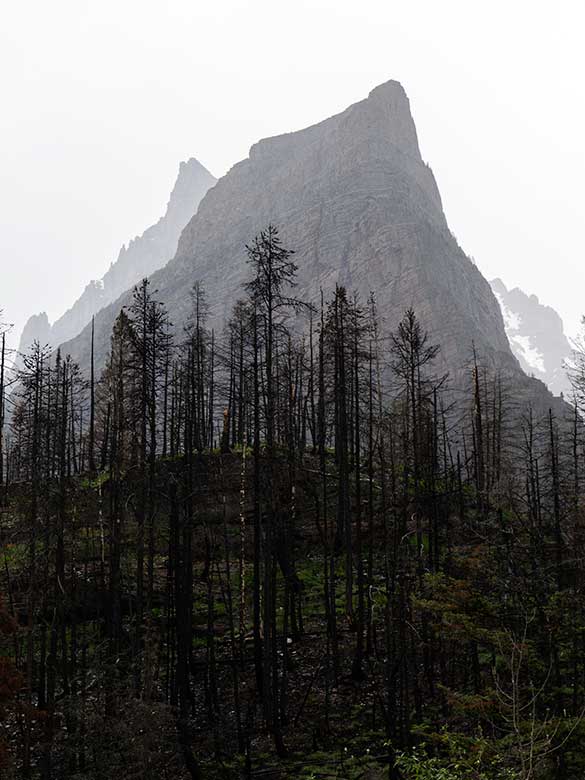 We're going to stay here for another day then move across the border to Waterton Lakes National Park in Canada. It's part of the Glacier Eco system and is called the International Peace Park. Besides, Fred and I have to see if we can catch something that moves.
jw