---
I'm a landscape photographer specializing in high quality photographs of the places I love . . . the American West and New Zealand. I'm offering my work for sale as open and limited edition prints, licensed images, folio collections and books.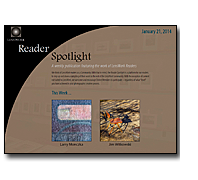 News:

Have A Seat project featured at LensWork Online

You can see the article there if you subscribe (it's really worth it) or you can have a free copy by clicking on the thumbnail to the left.