When you move into a new place, it's important to get a lay of the land. You need to know pretty quickly where the grocers, hardware, doctor and barber shop are. Finding ones that you care to patronize is some times easy; others take a bit of time. For example, if you have several choices, you may have to visit all the barbers before you find one that doesn't talk too much.
The same thing holds true with my photography. With Phoenix an hour away, I needed to learn what the locals did for supplies and how they got their work out to the public. One of our neighbors, Jane, suggested that I attend the local photography club meetings as a way to shorten my learning curve, so I did. These days, the internet is your best source for art supplies regardless of where you live. But, in Wickenburg, there is a protocol for getting work out to the public.
In Wickenburg, calls for artists are put-out through the Wickenburg Art Club (WAC), of which the photography group is a part. There are two requirements that the club has. The first is you are a club member (of course) and the second is that you be a juried artist. After moving here last year, I missed several chances to hang my work, so I decided to send examples of my work for jurring.
To submit for this process, I had to sign up at the beginning of the month to get in on the review last Saturday. I had to pick out three examples of my current work (within the last four years), and drop them off at the meeting room, framed and ready to hang. I have plenty of framed prints, but only one that was less than four years old, so I needed to pick out two newer images to print and put into frames.
I didn't want to limit my entry to one project, so I picked out a print of Corn Power; the keystone image of my West Side project. That made life easier because I had one in the frame already .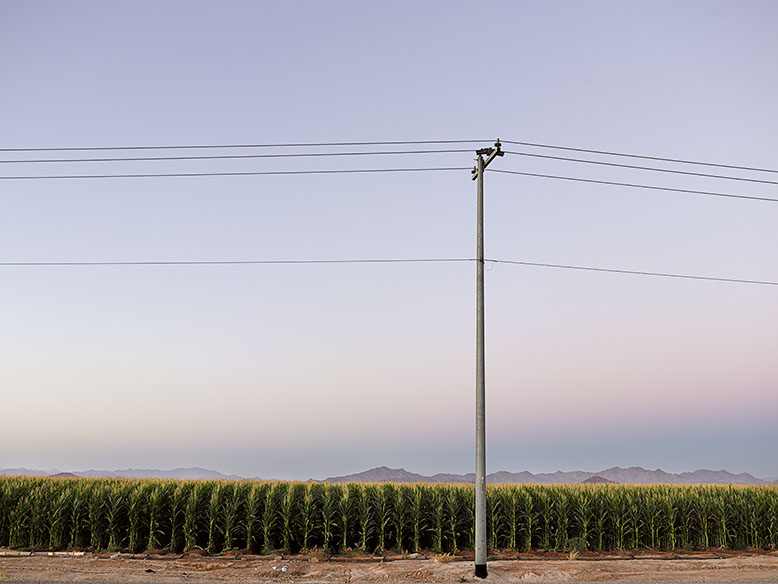 As an example of the kind of work I've been doing since moving, I chose the image Posted, which has created good Web traffic.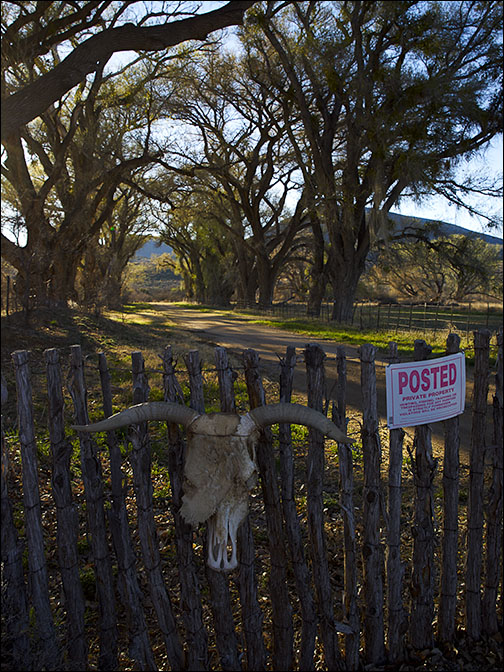 For my last image, I selected Kluane Lake and Ruby Range, a photo that was September's Picture of the Month. This is one of the images that I got on the Alaska trip. I was kind of partial to it, and I wanted to see it in print anyway.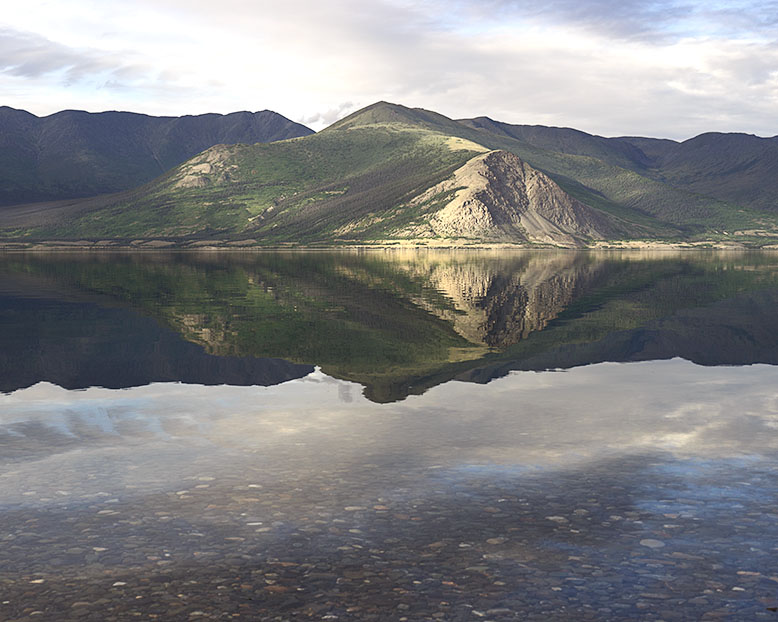 After making my selections, I had to come up with some 16×20 prints. I had two obstacles to overcome. I was out of that size paper, and my large format printer hadn't been turned on for a year. I was sure the ink was dried solid by now. Ordering a box of paper wasn't even simple. Harmon had dropped the warm-tone version that I'm set-up for and now only offers it in cool white. That means that I'd have to create a new printer profile so the colors would come out right.
B&H Photo had a good price, so I ordered a box of paper and just beat the Rosh Hashanah holiday closing (B&H doesn't take orders after Friday's sundown or on holidays). With paper on its way, the next task was to get the printer up a running. My Epson 3880 replaced an earlier one that quit working because of severe ink blockage; even after replacing all the cartridges. I was very afraid that I would have the same problem with this one. After turning it on though, it printed a test page, so I ran it through several cleaning cycles before attempting to make a paper profile. It took another dozen cleaning cycles before I got a decent looking print.
The next step was to pick out a couple of frames. The pair that looked the best had nicks and scratches, so I would have to repaint them. That sounds easy enough, but the Krylon wouldn't come out of the can evenly, and I had to buff them with Scotch Brite pads to get a uniform finish.
After two weeks of working diligently, I had my three framed prints and anxiously dropped them off at the hall for jurying on Saturday. We weren't allowed to hang around and watch, because it was done behind closed doors. Three jurors examined the works, one of which was an expert in your medium, but we had no idea who they were. If only one of the three said yes to any of your three pieces, you were golden. Our only instructions were to come back at 1:00 to pick up our submitted work along with a sealed envelope which contained the Yeah or Neigh results and maybe judges notes.
Shortly after 1:00, I showed up the door where I got my envelope that I nervously shoved into my pocket. After loading Fritz with my frames, I climbed behind the wheel and fished out the results and tore open the envelope. All three pieces were marked 'Yes' along with some very nice notes from the jurors. What a relief. Now I am a juried Wickenburg artist. Yeah!
jw