We're saved! I complained in an earlier post about the onslaught of a premature summer. Well, a low pressure front came through a couple of days ago and brought strong winds, thunder storms, some rain, and cooler weather. I had to break out the sweaters again.
It looks as if we will be back to normal for the foreseeable future. Next week's forecasts show pleasant days broken by intermittent rain days. That means a continued wildflower season.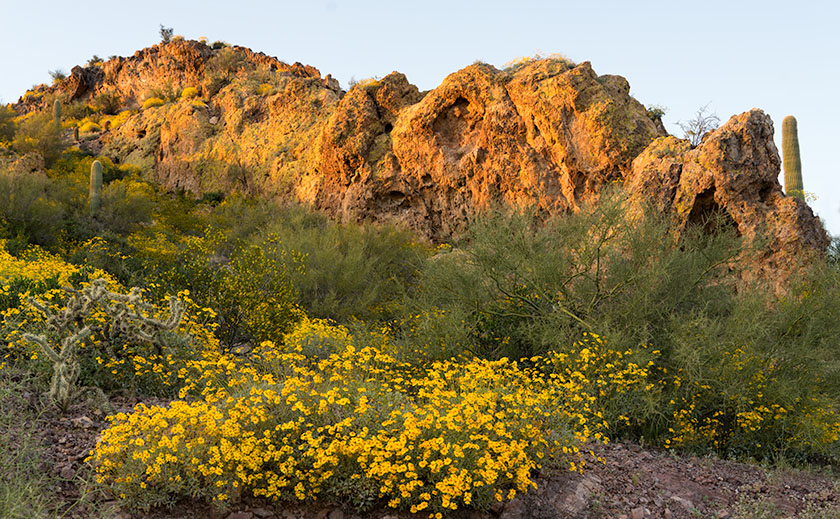 The brittlebush is in full bloom now and the cactus is just beginning to blossom. I recommend that you grab your camera and head to the nearest road out-of-town to capture the color while it's here. March and April are when the Sonoran Desert is the prettiest, but this is an exceptional year. Don't miss it.
Till then . . . jw