Everyone has several traits that make up their personality, and psychologists measure these traits by where they fit on a line—called a continuum. The most common example is being an extrovert or an introvert. Most people fit in the middle, of course, but some people are really outgoing and unconstrained, while others are shy or withdrawn. I'll bet, off the top of your head, you can name several people on either side of that teeter-totter.
Another—lesser-known—continuum is thrill-seekers. Even if you're not adventurous, you're still somewhere along that line—maybe just right of center. You can name friends that will jump out of a perfectly good airplane while others avoid sidewalk cracks. I'm a moderate risk taker, but there are certain things I won't do. I'm not too fond of roller coasters, for example. More accurately, I don't like the initial weightless drop—I'm fine with the sharp twists and turns throughout the ride's latter part.
Another fun thing that I can't make myself do is bungee jumping. I'm confident that the hosts know what they're doing, and the physics have been worked out to the last decimal place. I also know that with my obesity, jumping off a bridge would lead to my premature demise. And I can tell you exactly how it happens.
I'd have to watch at least a half dozen people come back alive before I summoned up the courage to give it a try. Once I put on the helmet and harness, I'd be trapped. Somehow, I'd climb up on the railing and stand there for an eternity before closing my eyes and jumping. That's just the beginning of the end. When that feeling of weightlessness first hit my stomach, I'd spew the old Technicolor yawn. As I fell through the air, I'd be surrounded by atomized droplets of my morning breakfast. Then at the bottom, I'd start the rebound only to find out that Galileo was wrong. I'd hurtle upstream through my own mouth shower. At the apex, I'd catch a whiff of my own stench and spew second upchuck, and I would fall through that mess a second time. But—at the bottom—the overstressed bungee cord catastrophically fail, and I'd do a belly flop on the ground. As I lie there, a gentle vomit mist would fall, covering my lifeless body. For a final insult—and as everyone who watches South Park knows—your bowels release the moment you die. No one would ever volunteer to come and clean up that mess. The authorities would throw a blue tarp over me, and that spot would become my forever resting place.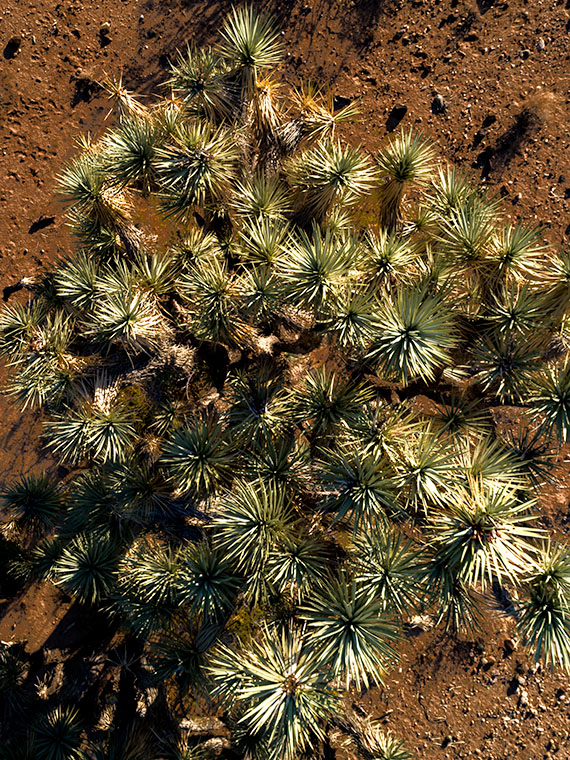 What motivated me to consider my tragic demise was this week's featured image—Joshua Tree Below. All I intended to capture was a different view of one of our Joshua Trees—the large tree in the second image, to be exact. But, when I processed the photo, it became obvious why no one should skydive in the Sonoran Desert—no matter where they lie on the Thrill Seeker Continuum.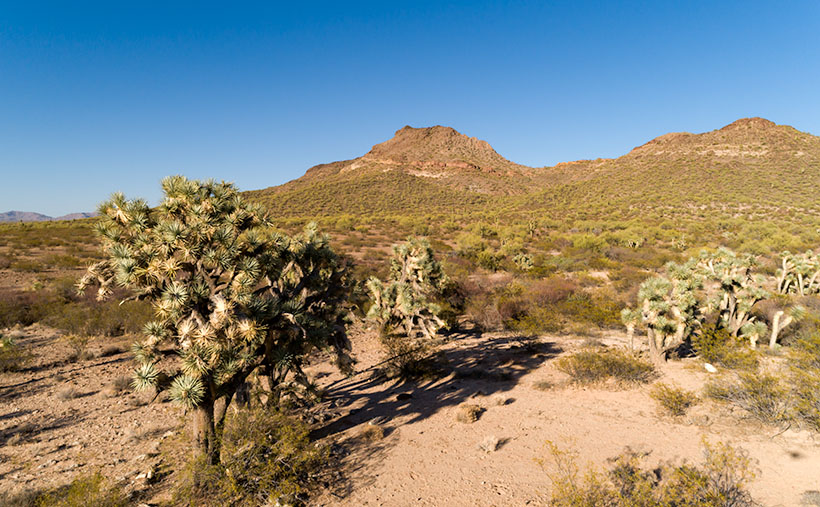 You can see a larger version of Joshua Tree Below on its Web Page by clicking here. Be sure to come back next week when we begin a series of photos from Skull Valley.
Until next time — jw