We arrived at Calistoga, a town at the head of the Napa Valley, just after lunch. When we normally look for our RV park, it's conveniently on the highway and usually there are ample signs directing us to it. Not this time, because it's at the county fairgrounds and everybody knows where it is . . . except us. We had to use the GPS and our tablet to track it down.
We finally found it, but no one was in the office to check us in. We weren't the only ones either. The sign on the door said the office was only open from 10 am to 4 pm, with a smaller clock thingy that said somebody would be back at noon. It was already 1:05. Fortunately, one of the other guests used her cell to get a responsible person knew about reservations. After passing the phone around, we got our assigned camping spot. It's right next to the half-mile dirt track, outside turn four. They're hosting non-winged sprint cars and modifieds running over Labor Day weekend. I asked Anne if we could stay, but she only communicates with eye-rolls lately.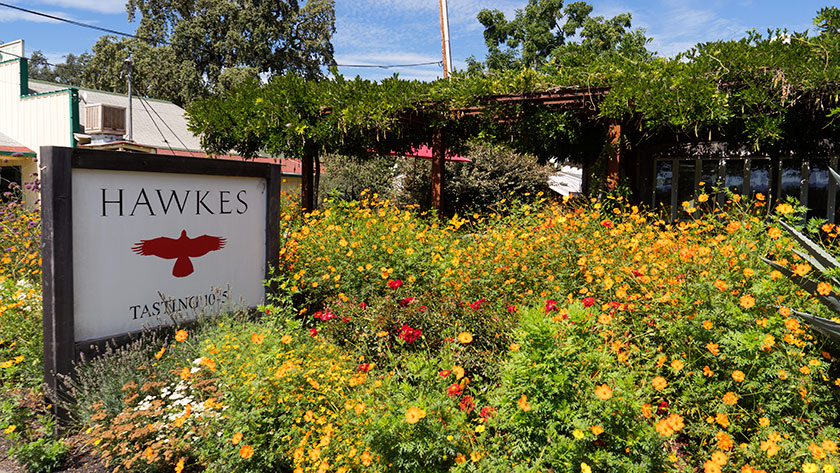 As you would expect for wine country, Calistoga is a cool little town. I only associated the name with the mineral water bottled here, but this area is like a little Yellowstone. There are hot springs, mineral and mud baths and even a fake geyser . . . in fact, Geyserville is the next town up the road. The town was a tourists attraction well before Charles Krug planted his first grape-vine.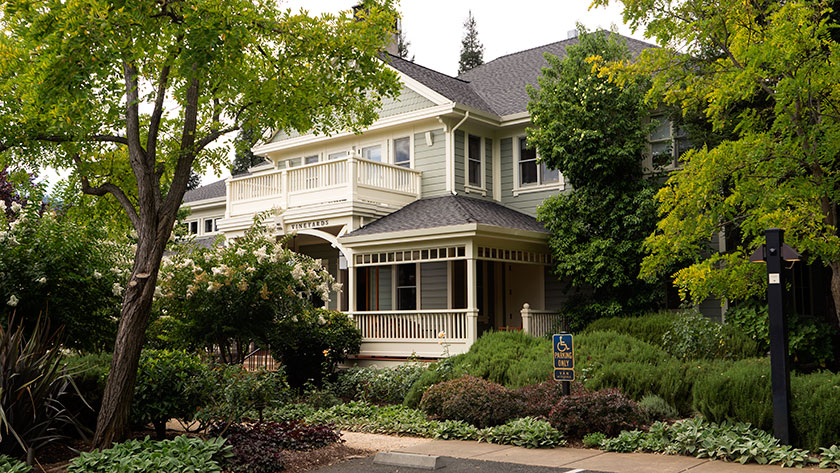 We made a point to stop in Napa Valley because it's the Mecca of California wines, but it's not the only wine growing region north of San Francisco. Today, for example, we drove through Anderson Valley, Alexander Valley, but not Sonoma Valley which is behind us over the ridge. Even within Napa there are several wine districts, like St. Helena, Rutherford, Oak Knoll and Napa. They have slightly different soils and micro climates that affect the grape's taste.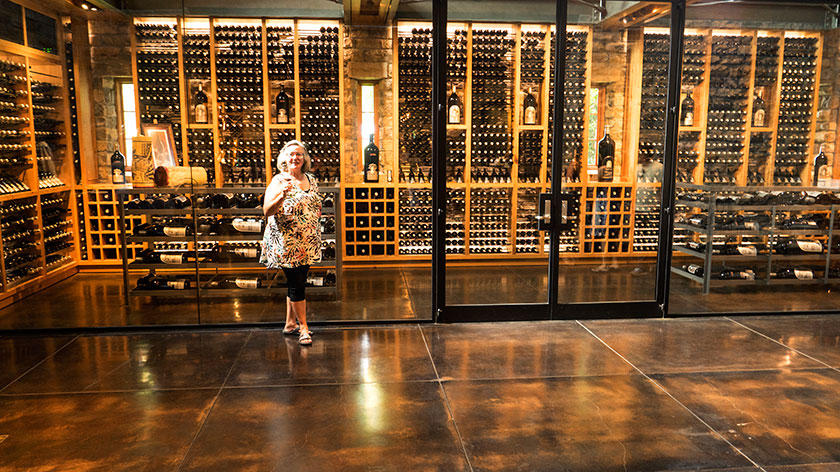 Now for the bad news. I think that Napa vineyards have become primadonnas. We've stopped at vineyards in Washington, Oregon and this morning, Anderson Valley. The day's of free tasting are gone. Washington wineries will charge you a fee from 5 to 15 dollars to sample their wines. If you choose to buy a bottle, they waive the fee. Oregon's sampling cost is more, but they still don't charge if you buy something. Napa valley is absurd. Here the fees are 25 to 35 dollars for the tasting and that is independent of your purchase.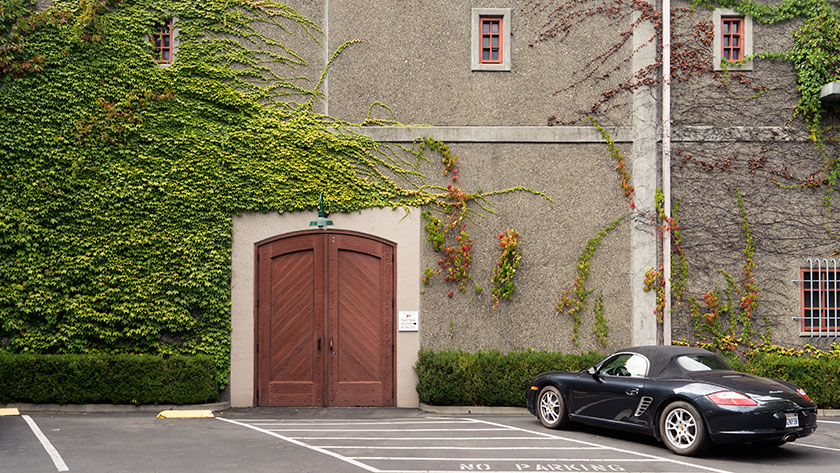 So are the wines that much better? Well, . . . they are that much more expensive. In Washington and Oregon, expensive reds were 40-50 dollars a bottle. Here, a bottle of reserve can easily cost over $100.00. That's way out of our price range, and since we had to pay-to-taste, we didn't feel guilty about not buying any.
Here comes the million dollar question; Don't wines that cost more taste better? To my palate, the simple answer is no. The stop we made in Anderson Valley was a small vineyard and they don't bottle enough to distribute in stores. I preferred their forty dollar bottle over one we tasted costing twice the price.
We've found that we like tasting in lesser known areas and growers. Sometimes you get swill, and then at least you know what you don't like. Other times you find something that will make your socks roll up and down. and it's a bargain. After all, that's what you really want, value for your money.
Tomorrow, we'll wait for morning rush to subside and head down to Paso Robles. That's a place we've had great success in restocking our empty wine rack. Over dinner, I tried to convince Anne that we could take the 101 across the Golden Gate Bridge for a photo-op, then through downtown San Francisco and try to recreate scenes from the movie Bullet. Can you imagine the thrill of launching Fritz and The Ritz five feet into the air? She just rolled her eyes.
jw