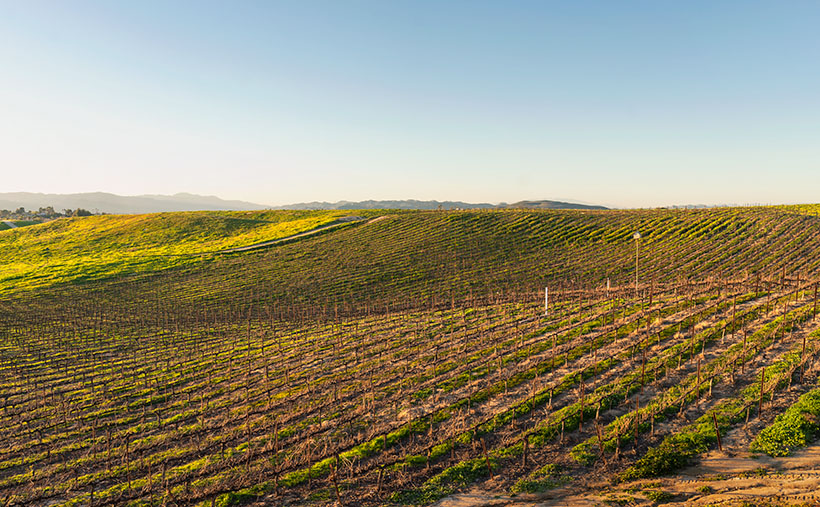 Over the past few weeks, I've shown you pictures of Riverside County's idyllic countryside and recounted the story of my last visit and how much things have changed. So, I hear you asking me, "You and Queen Anne drove four hours to Temecula for wine tasting. Get on with it." OK. Put the gun down; I surrender. As you can see, this week's photo—called Vineyards in the Afternoon Sun—is finally a vineyard shot, so let's talk about the wine and why they can produce fine wines in the otherwise hot and dry Southern California Desert.
Temecula Wine Country in Southern California covers over 33,000 acres and boasts over 40 wineries producing world-renowned wines. The region's ideal grape-growing conditions are due to its Mediterranean climate, granite-rich soil, and unique geography shaped by the San Jacinto Fault Zone and the Santa Ana Mountains. The area's rich history dates back to the indigenous Pechanga Band of Luiseño Indians, the first to plant grapevines and make wine in the region.
The Santa Ana and San Jacinto Mountains—the snow-covered mountain in last week's shot—offer stunning natural scenery and are popular destinations for outdoor recreation; they were formed due to tectonic activity associated with the San Andreas Fault system. Despite being part of the same geological formation, they have distinct differences in their ecology and climate. Today, both mountain ranges are home to a diverse array of plant and animal life, making them an essential part of Southern California's ecology.
Temecula, Southern California's wine-growing region, owes its distinct wine flavors to its terroir, a combination of soil, climate, and topography. The region's decomposed granite and clay loam soil provides the ideal conditions for grape growing, while the warm weather and ample sunshine result in rich, full-bodied red wines and fruity white wines. The region's topography creates a range of microclimates that influence grape flavor, with vines planted on steep slopes producing concentrated flavors and those grown in the valley producing fruit-forward wines. Sustainable farming practices and high elevation contribute to healthier grapes and complex flavors.
Temecula's wine country has a rich history, with Spanish missionaries planting the first grapevines in the late 1700s. However, it was in the mid-1960s that the modern wine industry began to take shape. Today, Temecula is a bustling tourist destination, attracting visitors from all over the world who come to taste the region's award-winning wines and soak up the stunning scenery. Visitors can also explore the region's rich cultural heritage and enjoy countless opportunities to taste some of the region's finest wines.
In January, Queen Anne and I had the pleasure of embarking on a three-day adventure in Temecula Wine Country, and it was an absolute blast! The rolling hills, endless vineyards, and charming tasting rooms with picturesque outdoor patios immediately struck us. From the moment we arrived, we were swept up in a boozy frenzy that we won't forget. Despite increasing anties, we indulged in incredible wines, taking in stunning views of the valley and experiencing the utmost charm of each unique tasting room we visited. We highly recommend this unforgettable experience, but a word of caution: after a glass or five, be sure not to drive. I strongly encourage you to visit this stunning region and toast its past and future success. But remember to snap some photos for your social media feeds – after all if you don't post about it, did it occur?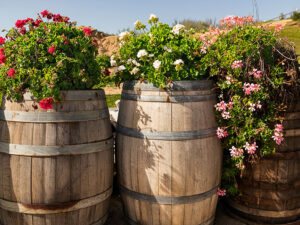 As usual, you can see a larger version of Vineyards in the Afternoon Sun on its web page by clicking here. Next week's chat gets even more specific when we review the last tasting room on our tour. You won't want to miss it.
Till next time
jw