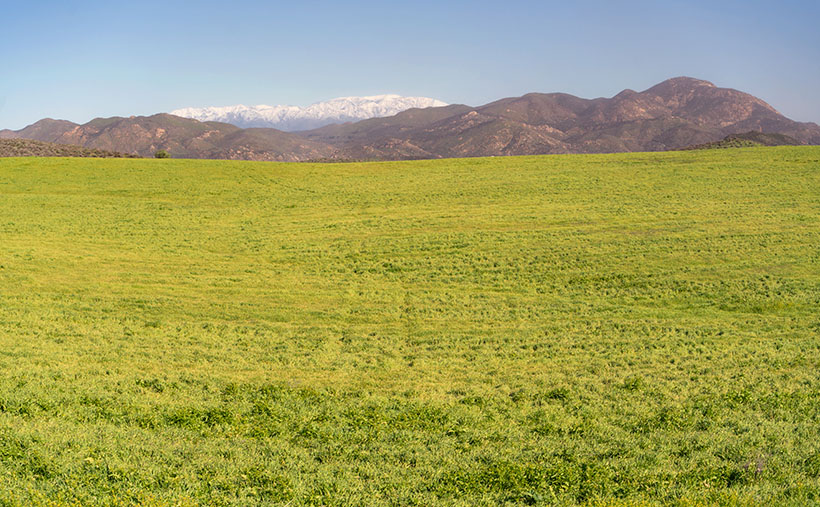 Long before I moved to Arizona—before my time in the Army—I used to enter rallies driving my 64 Ford Falcon. For my non-gearhead readers, a car rally is a competition where the hosting club plans a pleasant drive through the countryside. A driver's job is to follow directions at a given speed and arrive at checkpoints on time. At the same time, the event chairperson purposefully writes the instructions as vague as possible for back roads that are impossible to drive at the speed they're talking about. Each team is scored by how many seconds off you arrive at checkpoints behind schedule—if you can even stay on course.
I mention this because, in last week's comments, our friend Gary brought up an "uphill-in-both-directions-in-the-snow" moment—in other words, his later recollections of Temecula Valley. It reminded me of the only previous time I visited the farms and fields of Riverside County was during one of these rallies.
In the October between high school graduation and joining the Army, we'd pilgrimage to the legendary Riverside International Raceway to attend the annual Can-Am race sponsored by the Los Angeles Times. In those days, Can-Am cars were the cutting edge of racing technology, having big brutish American engines shoehorned into tiny European chassis. I was an apostle. I didn't know it then, but in 1969 Uncle Sam was reaching for my shirt collar, so my teenage days were numbered.
As that summer ended, I was already planning a long October weekend at the racetrack. The So-Cal Sports Car Club was staging a pre-race time-distance rally in Riverside, culminating with two laps around the track. I don't remember why my usual navigator wasn't available, but I recruited the older brother of one of my friends because he wanted to see the race and said he could read directions.
For brevity's sake, all I will say about that event was that it started in the Shakey's Pizza parking lot across the street from Riverside's stunning Mission Inn on a cool, damp, and foggy Sunday morning. The course layout took us past Hemet, Moreno Valley, and Perris towns. We couldn't see more than a thousand feet of road through the grey murk. We missed the mountains, fields, and trees dotting the countryside, but we did pass cherry stands that I was sure I'd return to someday. My navigator and I got hopelessly lost and behind schedule, so we threw in the towel and drove to the last known checkpoint with our tails between our legs. We rejoined the group at an infield staging area and thought, "At least we'd get a couple of timed laps around the track."
You already know what's next, don't you? The laps weren't time trials as I had imagined. It was a painful parade of rally drivers behind a slow pace car at 25 mph. Everyone was holding back to get a run at the turns by the second lap. The pack of cars looked like a hobbled caterpillar trying to make its way along a cherry tree branch. At the time, it was genuinely humiliating. I wanted to show Jim, Dan, Mark, Bruce, and Roger how good I was. Now, it's amusing.
As Gary mentioned last week, that part of California is different now. The two-lane back roads we sped down are now eight-lane freeways with crowded off-ramps. The rural fruit stands have been replaced with Costco, CVS, LA Fitness, and car dealerships. The pristine mountain ridges are lined with rows of McMansions that look like pop-up targets at a rifle range. With clusters of boxy tract homes, Temecula Valley has become another typical So-Cal suburb.
Queen Anne and I spent time driving between housing developments during our January visit and saw a glimpse of the past. In this week's photo, you can see the open spaces we found by Lake Skinner. In the shot that I call San Jacinto Field, the foreground is dominated by a field left fallow this season. In the near background, you see low-elevation mountains—Bachelor Mountain (2470) on the left and Black Mountain (3051) on the right. Covered in the snow in the far distance is San Jacinto Peak (10,834), which is over 50 miles as the crow flies. It's much further if you walk. This photo was taken a month before California recently got slammed with two heavy snowfalls. I'm sure the top is even brighter white at this writing.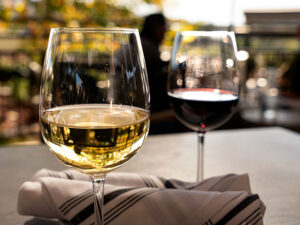 Like always, you can see a larger version of San Jacinto Field on its web page by clicking here. Be sure to return next week when we drive up the wine-country valleys and visit some vineyards.
Till next time
jw