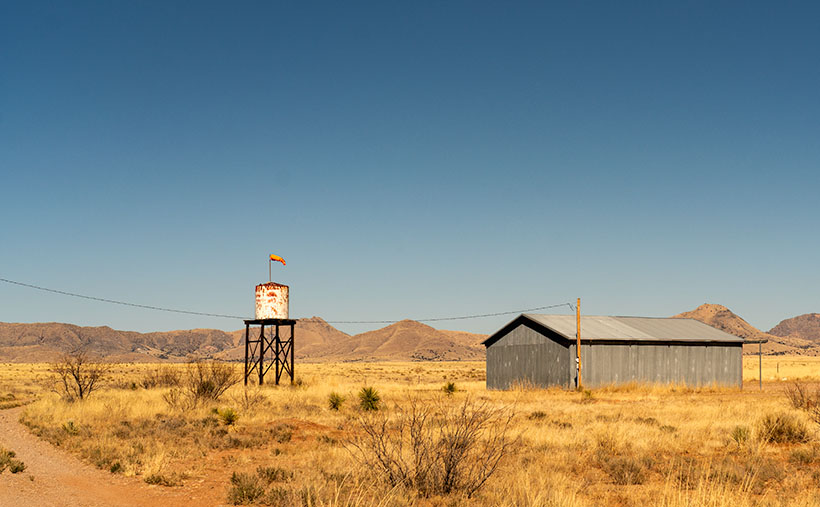 As a kid, one of the Saturday morning cowboy shows I watched was Sky King. The pitch for the show probably went something like this: An Arizona rancher has a spread so large that he has to use an airplane to manage it. Because our rancher (let's call him Sky King) has this fantastic resource, the local sheriff calls on him to help find lost hikers, bank robbers, missing children, and commie spies. It's pretty unbelievable—right? But that's how it went. Sky King was not my favorite cowboy because he didn't have a pretty horse. After all, how could you chase bandits and shoot at them if you weren't riding a horse?
I don't know about chasing bank robbers, but large ranches with private airfields are common in Arizona. I didn't realize how pervasive they were until I studied to get a drone license and learned how to read aeronautical charts. There are several private fields near where we live.
I can think of several reasons you could justify a private field if you lived in a remote place like Cochise County. Flying into town for supplies would be helpful, but you'd need a fair-sized plane to bring home packs of Costco paper towels and toilet paper. We have trouble getting those items in our Jeep. Emergency medical visits are second on my list off the top of my head. The rancher files to a hospital, or Air Evac comes out to the spread.
The Sky King Memory block fell into my recollection dispenser when we drove by this windsock and hanger on our commute between Willcox and Chiricahua National Monument. That's why I stopped and took this shot. I call this week's picture Cochise Ranch Airfield, and it shows a weathered water tank, orange sock, and corrugated hanger before a clear blue sky. As you look at it, you can hear the announcer's golden voice saying, "From out of the clear blue of the western sky comes Sky King!" Now that we're all older and more cynical, don't you wonder why Penny—a pretty young blond pilot and accomplished air racer—lived alone out in the desert with her flashy old uncle?
You can see a larger version of Cochise Ranch Airfield on its Web Page by clicking here. Next week we'll stop in a ghost town and look at some of its ruins, so I'm sure that you'll want to see that.
Till Next Time
jw