It felt good to leave the Seattle noise and traffic behind today. The weather was sunny and dry with highs near 90, but the evenings cooled down enough to sleep with the windows open. If you like to have background noise while falling asleep, the Seattle freeways do a great job of providing that.
This morning we climbed over the Cascades to get to Yakima. This section of road kept confusing my senses. It never felt like we were going up a steep grade. Several times, I thought we were going downhill, but the big trucks were lumbering in the slow lane and my mileage gauge kept going down.
The west side has dense forest with lots of lakes and streams. The tall trees on either side of the highway acted like horse blinders hiding everything behind them. The only clue that we were in the mountains was what little we could see of them through the front window.
Finally we reached the pass at West Summit, and began descending into the Columbia Basin and the northern reaches of the Great Basin Desert. Instead of dark green conifer trees, tawny low sage brush the terrain cover the terrain, and the views open in all directions.
As we drove through one curve, a great snow-capped volcano crowning the Cascades appeared in front of us. "Is that Rainier?" "No it can't be, because it should be to the east of us." Then a second one came into view to the right, "Which is that one?" "Don't know!" Just then we passed a sign with two arrows and mountain names. It was like they knew what we were talking about. Rainier was on the right and Mount Adams was in front of us.
We left Interstate 90 at Ellensburg and picked up 82 south. We crossed another range of low hills that would make any Nevadan or Arizonan feel at home. After reaching the top, the road dropped into the Columbia Basin and Yakima. I wondered how they could grow crops here until we crossed the Yakima River. Duh! Apple orchards, hop vines and row after row of grape vines lined each side of the road.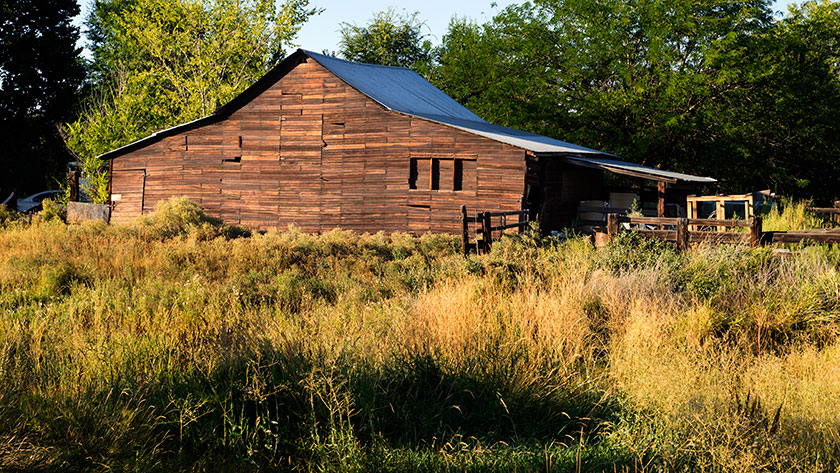 The agriculture corridor runs along the Yakima River for about sixty miles and there are maybe a hundred wineries we could try if we wanted to go blind. We got into camp early enough that we had time to stop at a couple of nearby tasting rooms. I'm pleasantly surprised at how nice their red wines taste. We picked up a couple of bottles and got some recommendations for tomorrow. It's been our experience that stopping at each vineyard along the road isn't productive, because our taste buds get confused.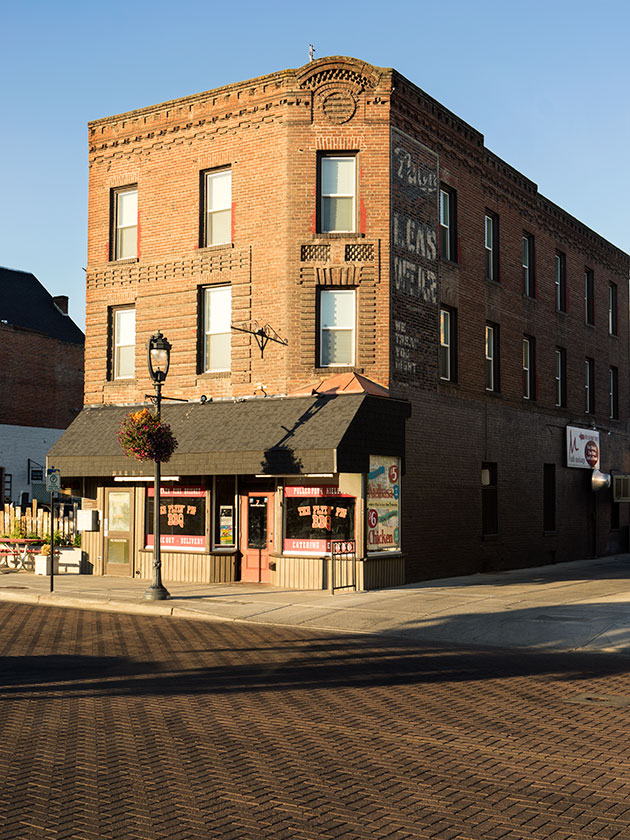 On the way back to camp, we drove through old town. As you know, I love to shoot historic old buildings and I suspected that I might find some here. I was right, and I may have to get out early to shoot more in the morning. Some of the buildings have trendy restaurants, so it looks like coming here was a good choice all around.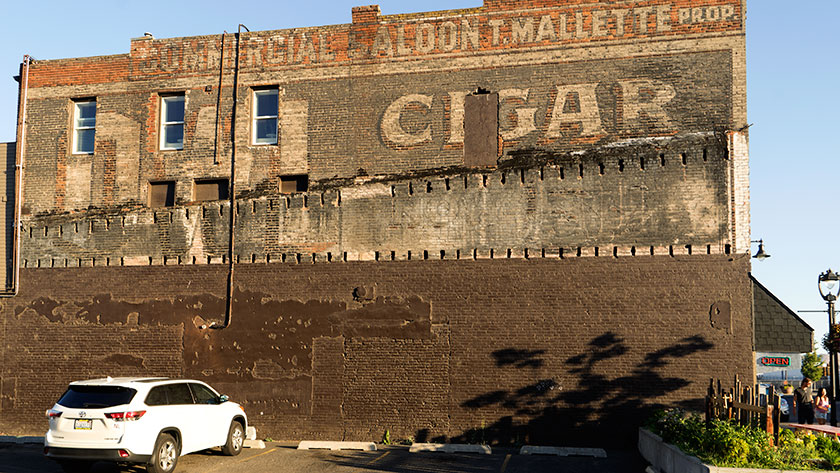 jw