It figures! Of all the towns that we've visited in Canada so far, the one that I liked the best is our last. Well, Dawson is the kind of town tailor-made for tourist . . . sort of like Tombstone or Jerome in Arizona, but with more than one street. There's a good mix of new and old. Shops, restaurants, and exhibits are distributed throughout the town. The streets aren't paved and board walks keep pedestrians boots out of the mud.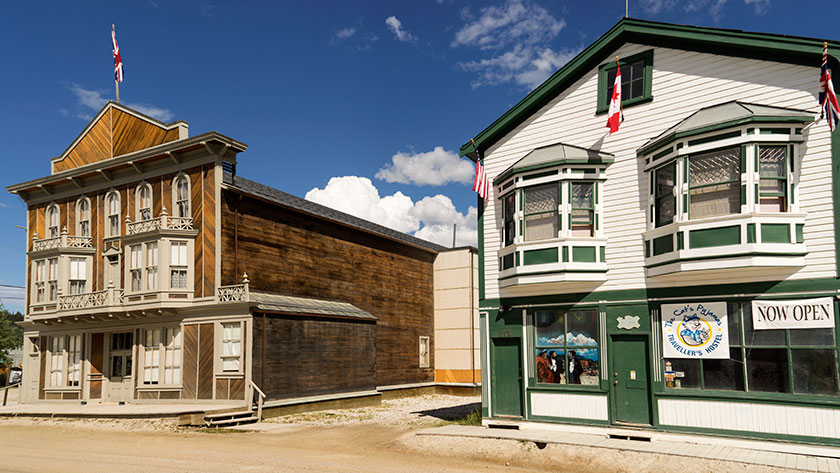 Because it's situated on the Yukon River, it served as a supply and shipping depot for gold rush minors. Stern-wheelers would bring supplies and people up from Whitehorse and the mines would send gold and silver ore in return. It's one of the last places you can catch a paddle-wheeler for a river cruise.
You get the sense that the merchants play all of their cards. One of the department stores we visited looked like a normal tourist trap, with trinkets and tee shirts up front, but towards the back were household goods and appliances. When the tourists disappear, the locals get you through the winter.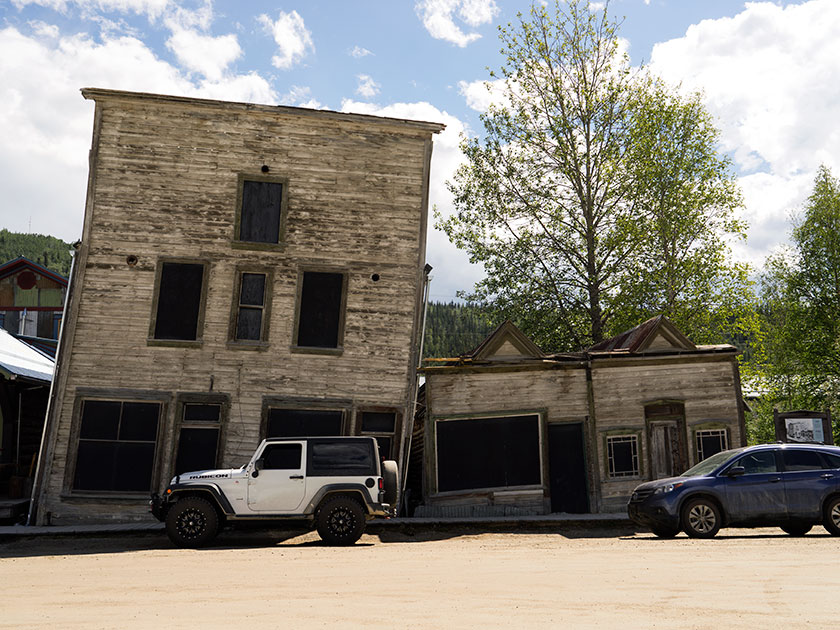 Probably the iconic Kissing Houses is the post card shot with which you are most familiar. I can testify the buildings still stand in 2016, well over a century later. There are several structures like them in town. They lean because the builders placed the heated building's foundations directly on the permafrost. The buildings warmth melted the ice and then the footings sank. Today's building codes prevent damage like this.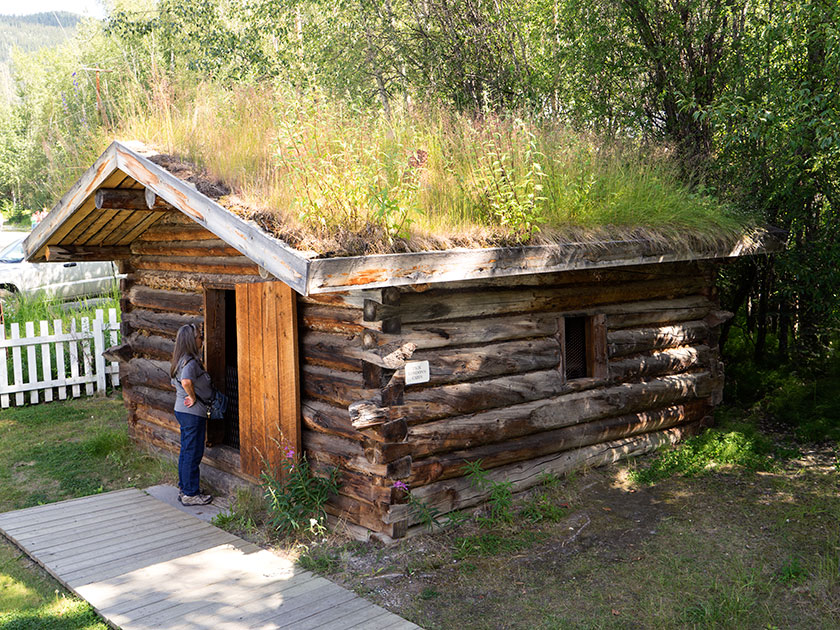 Tucked way back in the town are the cabins of Robert Service and Jack London. They weren't neighbors because London's era was in the 19th century while Service didn't live here for another 20 years. Actually Jack London's cabin is a replica discovered 80 miles away. Historians reconstructed it using some of the original logs while a duplicate cabin in California has the rest of the logs.
We had a good day here and we'll be leaving via the river ferry to the 'Top of the World Highway'. It got its name because it follows the ridge-lines. We'll spend tomorrow night in Chicken, Alaska; a three building town that has more chicken puns than the world needs. I wonder if we'll eat at KFC.
jw
PS: As I publish this post, the time is 10:44pm, and the sun has not gone down.