Every once in a great while, I'm allowed out of the house on my own. I know that's a surprise to you, but there are times when the Queen has friends over and she wants a presentable house. That means I have to go away while her company is here. Since I'm doing Anne a 'favor', I can usually parlay it into an overnight trip that I call a photo shoot. One of these freedom nights was last Tuesday, but at the last-minute, her friends had to postpone, and she was already in the truck before I could get out of the driveway . . . Doh!
My friend Deb asked if this was an anniversary trip to which I replied, "What? When is our anniversary? Yeah, that's it! It's for our anniversary." So, it was something I had planned all along.
Whenever I have a chance to get away, my first thought is to head for a body of water. After all, that is what we miss in the desert. I'd hop on the first plane to New Zealand if I could afford it, but that's out of our budget. What we can afford is a cot at the YMCA . . . or something close to that. With those constraints, there's always Laughlin, Nevada.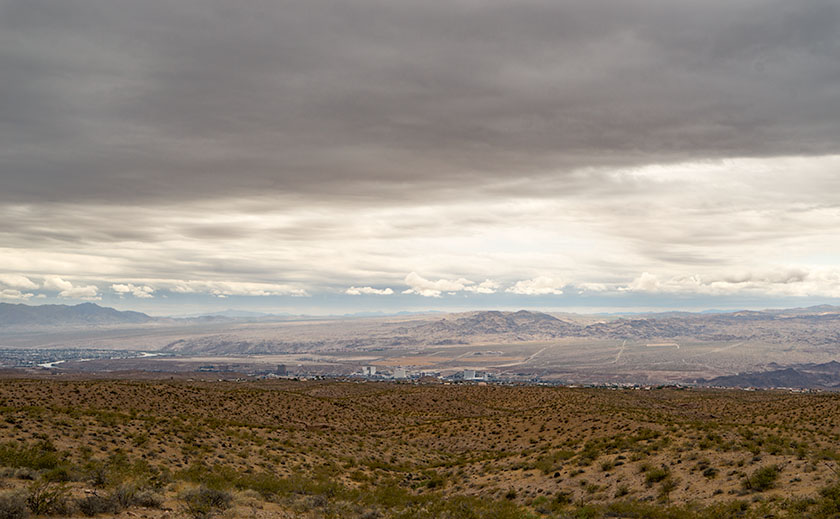 My parents were the ones that introduced me to Laughlin. In the late '70s, they had a second home in Bullhead City, the town on the Arizona side of the Colorado River. My dad kept his boat there for a while, and we would manage to 'drop in' while they were in town. We'd spend days fishing and water skiing on Lake Mohave, and in the evenings, we would take the water taxi across the river to one of the three casinos on the Nevada side. I have fond memories of those times. Good times never last however, and my parents eventually got rid of the house and boat.
There are several reasons for me to make a quick trip to Laughlin. As a fisherman, both Lake Mohave and the river below Davis Dam offer good angling. However, I never remember to pack my gear for a one night trip. Although I like the craps table, I am averse to wasting money. It used to take twenty bets to lose my bankroll, but now that the tables have a five buck minimum bet, I'm done in four rolls. So, I don't spend much time in the casinos. There are the buffets with rows and rows of various foods, with people who make you look skinny by comparison. However I favor quality over quantity, so we avoid them. I guess the best reason for Laughlin is that now that the Queen and I retired, we can take advantage of the twenty-five buck midweek hotel rooms. You can't stay at the YMCA for that price.
The cheap rooms have a downside too. As we strolled along The River-walk connecting the casinos, we noticed that most of the patrons were at least our age; silver-haired seniors and an abundance of canes, walkers and wheelchairs. All of the casino floors were empty with many of the tables covered. The prime restaurants only open on the weekends. The hustle, bustle and excitement you would expect from a gambling hall was missing. Then, it dawned on me that the only people who had time for a casino on Tuesday were retirees; everyone else had to go to work . . . duh!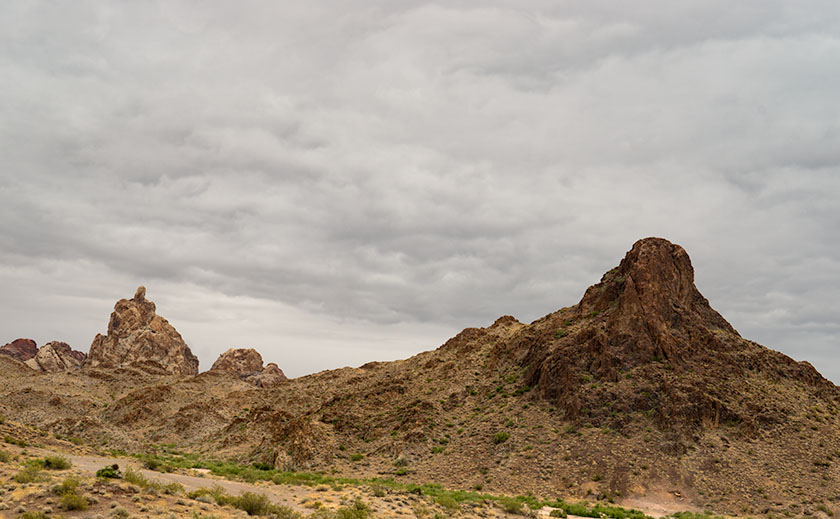 There's one last thing that fascinates me about the area; it's the geography. That section of the Colorado River Valley runs between the Black Mountains in Arizona and Nevada's Eldorado Mountains. Neither range I consider tall, but they're at the north-eastern reach of the Mojave Desert and get very little rainfall. That means they are subject to wind and temperature erosion. They are rocky, jagged and very rugged. Almost impenetrable.  As a matter of fact, Interstate 40 makes a 20 mile detour along the Santa Fé railroad tracks, around the Black Mountains between Needles and Kingman. The next upstream river crossing is 60 miles north at Hoover Dam and then its 180 miles more to the bridge at Marble Canyon. At the turn of the 20th Century travel was even worse. There were no bridges between Needles, California and Moab, Utah. Everything in between is hostile, desolate and in my opinion, the most beautiful terrain on earth.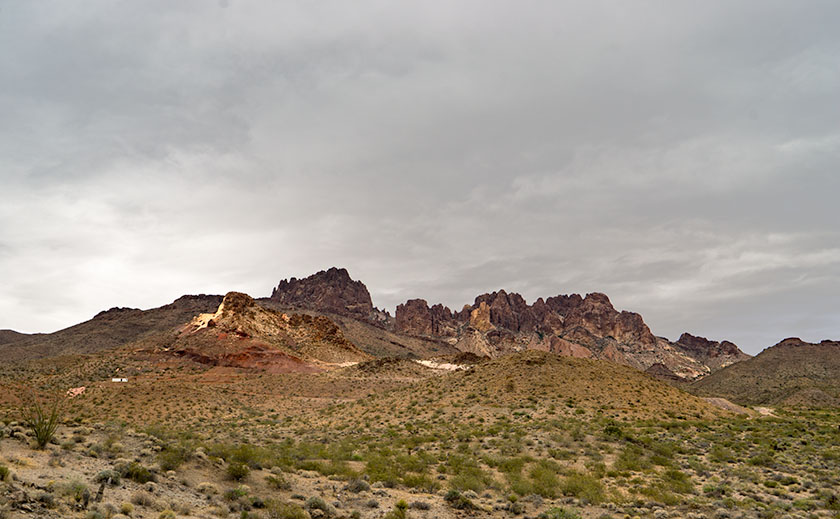 As a photographer, I see the Black Mountains as a choice place to shoot pictures. It has ragged peaks, soaring spires and interesting shapes. They're passed by in favor of the more famous canyons the Colorado cuts through. Because of its relative closeness, I'm intrigued at its beauty and if I can figure out how to best capture that ruggedness, I may have to take it on as a future project. Hey, it's an excuse to get out of the house.
Till next time . . . jw