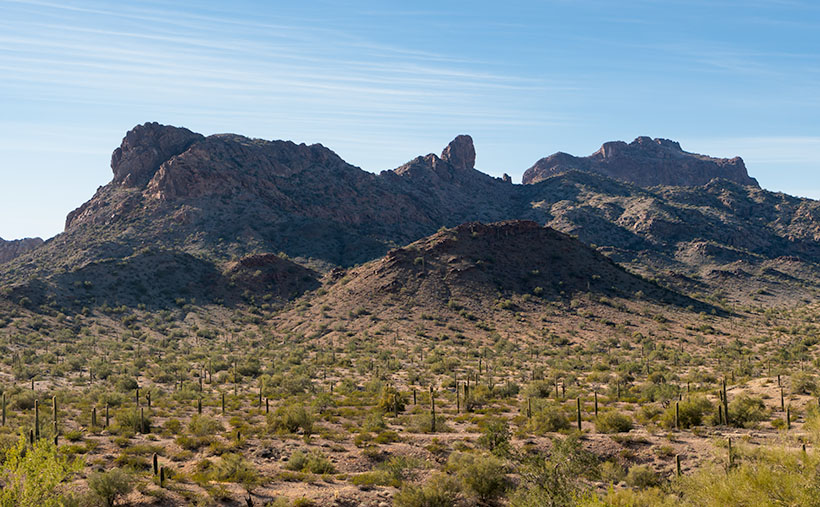 After last week's rant about the failed hike Fred and I attempted in the Eagletail Wilderness Area, some of you have probably concluded that I'll never do that again. I understand; I had those feelings too. After all, why attempt a 7-mile hike when a) I don't enjoy hiking, and b) I'm not good at it? Well, it's because I love being in the wild, and I find it revitalizes my soul.
I didn't become a nature-lover from my father. He was born and raised in Pittsburgh, Pennsylvania, and grew up in a neighborhood derogatorily called Polack Hill—now Polish Hill. There wasn't room for nature in the middle of Pittsburgh's industrial district. I remember seeing the Allegany River between the warehouses from my great-grandmother's back porch, but no one fished it. The steel mills polluted it so much that the catfish were discolored and had three eyes—like the fish in The Simpsons. Dad didn't hunt, and the fishing trips he took me on were to fish farms.
It was Ansel Adams that sparked my interest in the natural world. As an impressionable young photographer, I was awed by his works. I wanted to see and shoot all the beautiful places in his pictures. It wasn't until I moved to Phoenix and joined my brother-in-law on camping trips that ignited my love of the outdoors. He and his friends had the right gear to live well in the wild. That gang taught me that everything tastes better in the dirt. There was something out there that made me feel alive, even if we only swapped Jack Daniels flavored lies in the searing heat of a roaring cowboy fire.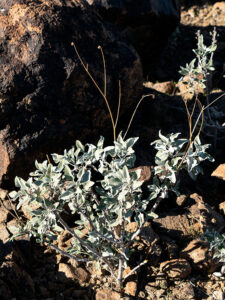 That feeling of adventure is addictive. I need a regular fix. Although I'm happy to roll down my car window and shoot mountains through it, the thrill is more significant when I know that I'm seeing something most people haven't. Even though Fred and I failed to find the petroglyphs, we filled our memory basket with petrified wood, rose quartz, and signs of wildlife. I'm not sure if or when I'll go back to the Eagletails. Other places sing the Sirens song for me.
This year is the beginning of my fourth quarter. Although I can't see it from here, the end of the road is waiting. With every passing year, I better appreciate nature's importance. That's why I've joked with Queen Anne to place my ashes on Utah's Powell Peak—but save my eyes. Like that weird little Microsoft Word assistant—Clippy—put them in a formaldehyde-filled jar so I can still look around. I can hardly wait to see the look on some poor camper's face when they discover me watching them set up their tents.
This week's picture is of a mountain ridge inside the Eagletail Mountains. I named it The Point for the granite dome at the center. It's smaller than Courthouse Rock I showed last week. I shot this image after Fred got back from his reconnoitering trip. While I waited, I watched the afternoon shadows grow into a pleasing composition. You can also see the Ben Avery trail that we meant to hike. The flat Jeep trail near the bottom runs from left to right.
You can see a larger version of The Point on its Web Page by clicking here. Next week, Queen Anne and I begin a new adventure. I'll give you a hint; it's someplace in Arizona that I've never visited. Come back then and see what we've discovered.
Until next time — jw