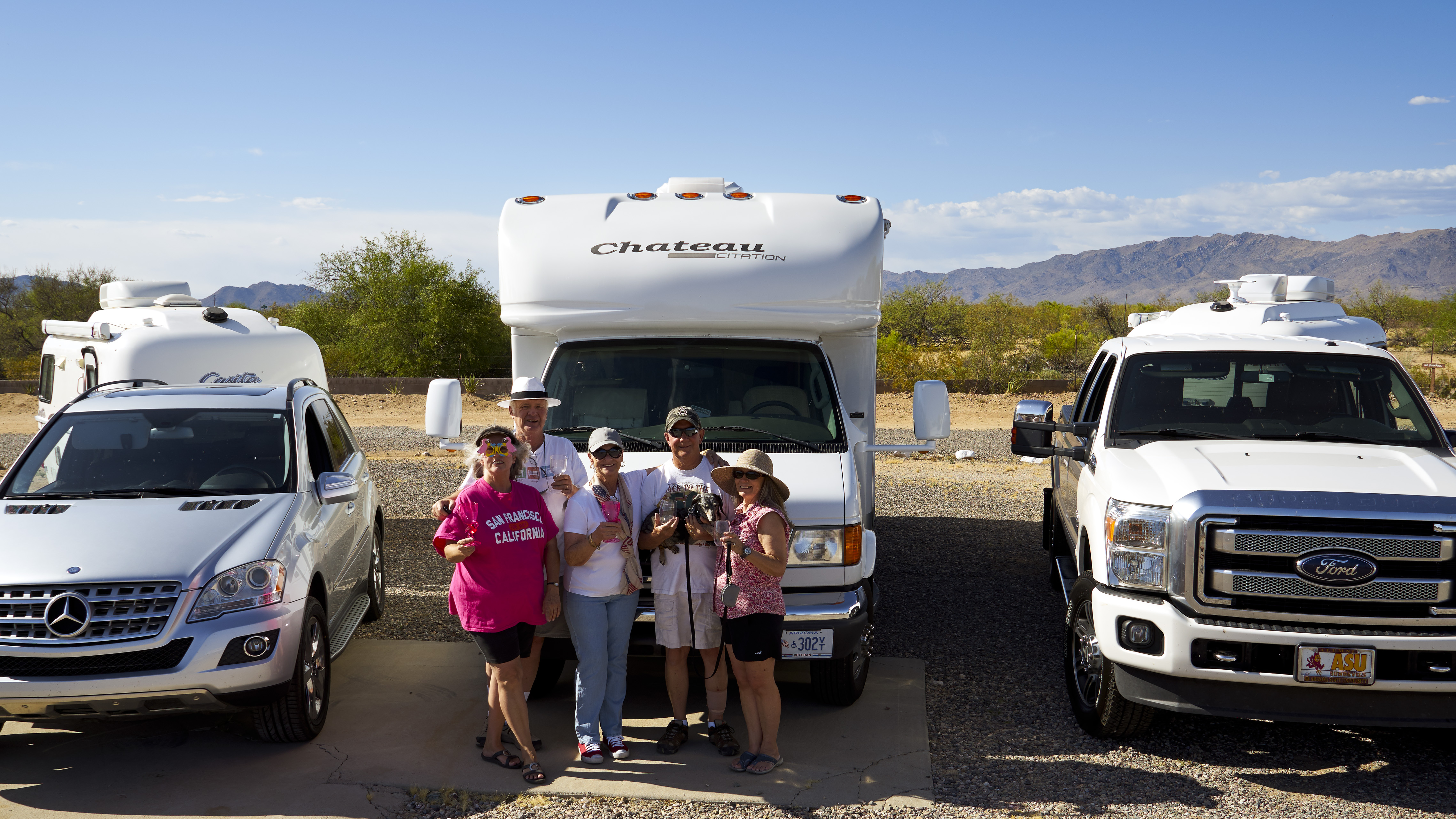 After a year from inception, planning and packing, we finally hit the road tomorrow morning. We leave from Congress traveling through Prescott, Verde Valley, Flagstaff and eventually spend the night in Kanab Utah. I won't feel like I'm out-of-town until we're on the other side of the San Francisco Peaks.
Even though we've spent the last month getting the vehicles ready, there's always something else to pack. This morning, such as, I had to go out and get longer chains because I replaced the hitch with a new one. The pile in the dining room is smaller now, but I always have this feeling that we've forgotten something . . . and it's something important. At some point however, you have to just get in the car and drive. We'll take care of the unknown when it happens.
Our journey north generally will run along the I-15 corridor until we get to Montana. Then we plan to cross the Continental Divide entering Canada on the east side of the Rockies. Then the trail follows the Canadian Rockies up to the Yukon Territory where we turn west and head to Fairbanks.
There is a little town just after entering Alaska called Tok. It's here that we make a great loop through the state. The route includes Fairbanks, Denali, Anchorage, and the Kenai Peninsula and eventually back to Tok. Then we'll head for home.
On the return leg, we plan to stay west and through the British Columbia coastal range crossing the border near Vancouver. The tentative plan is to travel on or near the coast until mid California. By then, I'm sure we'll all be tired and want to make a bee-line across the desert, but that's too far ahead to think about now.
I'm planing on posting something from Kanab tomorrow night and it would take something disastrous to prevent me from doing so. But then you'd want to know what happened, wouldn't you? So for now, I'll see you tomorrow.
jw