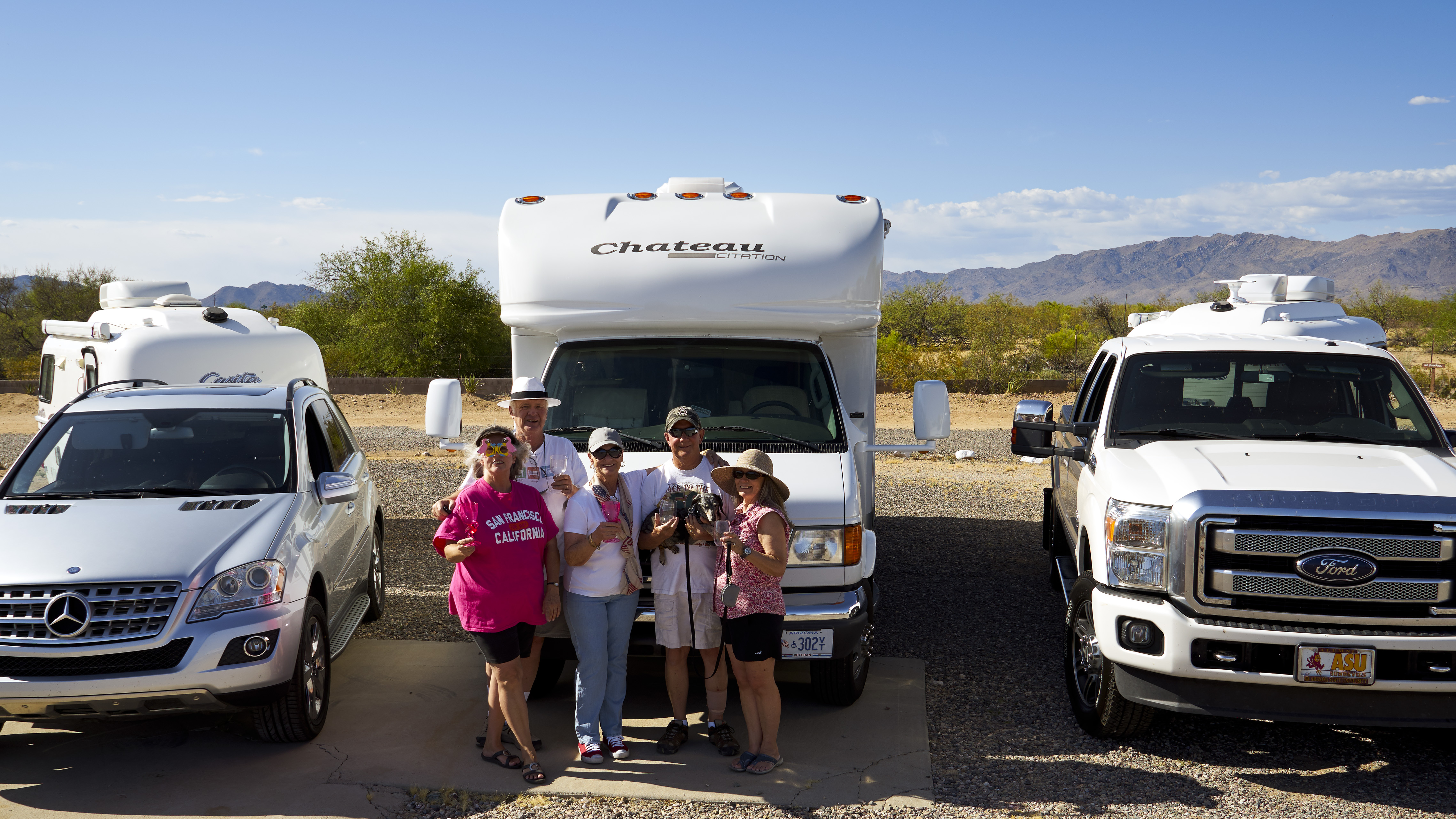 Hold on to your hats, folks, because after a year of planning and packing, our road trip to Alaska and back to Arizona is finally kicking off tomorrow morning. We'll be hitting the road from Congress, driving through Prescott, Verde Valley, and Flagstaff, and then spending the night in Kanab, Utah. I don't know about you, but I won't feel like I'm out of town until we're on the other side of the San Francisco Peaks.
We've spent the last month getting our vehicles ready, but there's always something else to pack. This morning, we had to make an emergency run to get longer chains because, of course, the hitch needed replacing. The pile of stuff in the dining room is smaller now, but I can't shake this feeling that we've forgotten something… something important. But hey, at some point, you just have to get in the car and go. We'll figure out what we forgot when it's too late to turn back.
Our route will generally follow the I-15 corridor until we get to Montana, then we'll cross the Continental Divide and head into Canada on the east side of the Rockies. From there, we'll drive through the Canadian Rockies up to the Yukon Territory, and eventually reach Fairbanks.
We'll make a loop through Alaska, hitting up Fairbanks, Denali, Anchorage, and the Kenai Peninsula before making our way back to Tok. And then, we'll finally start the journey home. We plan to take a more scenic route on the way back, traveling along or near the coast until mid-California. But let's not get too ahead of ourselves – who knows what kind of trouble we'll run into along the way.
I'll be posting updates from our journey, but it would take something pretty catastrophic to stop me from doing so (knock on wood). But hey, if something does happen, at least it'll make for a good story, right? See you on the road!
jw