A couple of days ago, my friend Jeff wrote in a post comment that he had noticed strange snake-like formations along each side of the road near Dawson City, and he wondered if I could find out what they were. As you drive into Dawson, it's obvious what he was talking about, because they're everywhere. When he asked, I thought I would just reply with an answer, but since these 'strange' formation are an interesting part of the Yukon history, I'll turn it into a full post.
The formations that he noticed are huge piles of river rock and they make ten foot mounds. The tops of the piles have and undulating pattern and they sweep back and forth. Some of them are newer with no vegetation growing, while others are already covered with trees.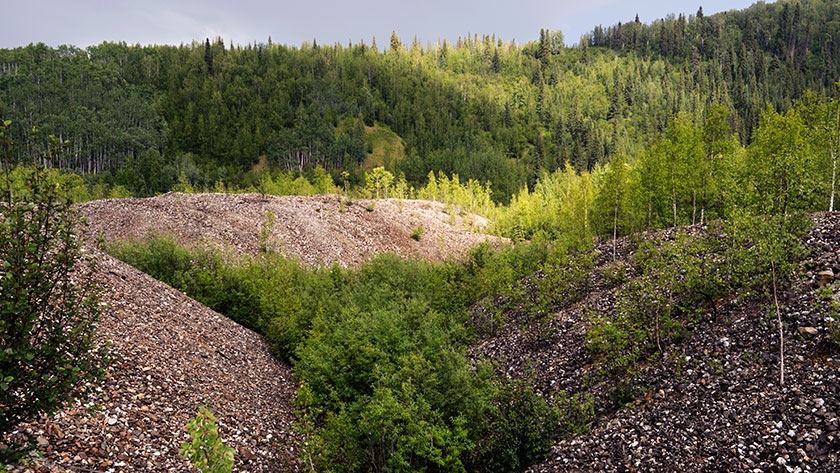 The piles are simply river bottom dredged from the creek bottom and piled along the bank. It was one of these contraptions that made these piles: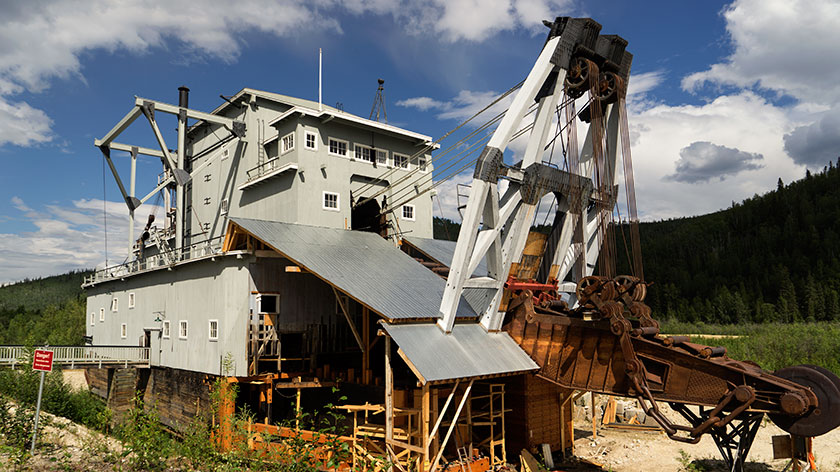 This is the No. 4 Dredge on Bonanza Creek and is under going full  restoration. During the short placer mining season a crew of four would run one of these babies twenty-four hours a day. The would dredge up the bottom and sides of rivers, process the load on board, then dump the tailing out the other side. When they ran, they could fill up a normal dump truck every three seconds. At the height of the gold rush, there were twenty-seven of these eight story monsters running at the same time.
Crews positioned them at the mouth of a water-way and they would work their way upstream. Before they could start work, all the vegetation was stripped from the land. If you lived in the way, you were out of luck, because mineral rights trumped property rights. Then the permafrost had to me melted, by pumping steam into the ground. Finally the dredge would crawl its way up the creek at a rate of a foot a day.
Strip mining at it's best, Ah? The units were 95% efficient, so the area is still crawling with miners working active claims. Fred and I visited the original claim today, which is a park called the Discover Claim, and wondered if any gold was left. We both doubted it, but picked up a shiny rock in the creek anyway.
jw