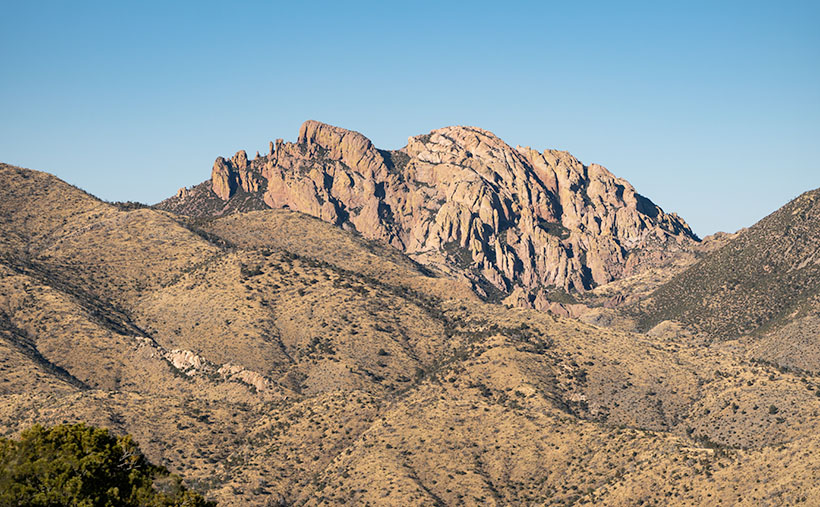 Living with my editor-in-chief has been particularly stressful. Her sisters are coming for a visit this week. She waltzed her beloved Dyson through the house while singing to the bluebirds, bunnies, and butterflies. She stressed her red vacuum so much that she broke it and had to order parts from Ireland. I don't think she's well—I caught her washing a window. I've become the red-headed step-child. I have to eat on the back porch, I can't use either bathroom, and my office desk is the only place I can sit. When I gave her this post to check, I had to check my hand for missing fingers. I believe that Cyndi thinks that if she passes this inspection, her sisters will let her accompany them to the palace ball. She's forgotten that she already hooked her Prince Charming thirty-four years ago. I blame it on this sudden Bridgerton obsession.
Other than that, welcome to May. This month, we will feature images that I took as we drove between Willcox and the Chiricahua National Monument. The satin ribbon that ties the collection together is Cochise County Road 186. Otherwise, it's a collection of odds and ends that didn't fit inside the park. Over the next five Sundays, we'll work our way from the monument and back to town. That way, there's some logic to my presentation.
Right from the beginning, I'm going to cheat. You can't see the peak in this week's picture from the highway, and it's not inside the park, but you can see it best from there. This image is of the 8087' high Cochise Head located in the northern section of the Chiricahua Mountains. For perspective, the eroded granite head is a mile wide. The name is descriptive because it resembles Cochise, the great Apache chief, with his distinctive Mayan nose and a pine tree eyelash. Like Camelback Mountain, there's no one person credited for the name; everybody just agreed on the resemblance. Imagine having a mountain named for you while you were alive. Arizona has 15 counties, with 12 of them having tribal names. Cochise County is the only one named after a tribe member. I think that shows how much respect our community had for Cochise (of the other two counties, our legislature named one for a mountain (Graham) and the other for a prominent mine owner (Greenly).
I tried different compositions when I shot this week's picture—that I call Cochise Head naturally. The one that I chose is centered, which is unusual for me. The others seemed unbalanced somehow. As you move up and down the road, the eye and forehead become more or less prominent. I took this shot from the closest position that I found—standing on a rocky ledge overlooking Bonita Creek Canyon.
You can see a larger version of Cochise Head on its Web Page by clicking here. Next week we'll make our way back to town for dinner, but there's a place we have to stop so I can grab another photo. Come back next week and see what I found.
Till Next Time
jw