Last night I had a dream—or maybe a nightmare—one good enough to share. Like most dreams, it was a conglomeration of disjointed segments. I don't remember how it started, who I was with or any of the details that would make up a coherent story, but somewhere along the journey, we wound up on a porch overlooking a Jaguar for sale in the parking lot. I didn't recognize the model, but it was a newer swoopy kind. I decided to look closer.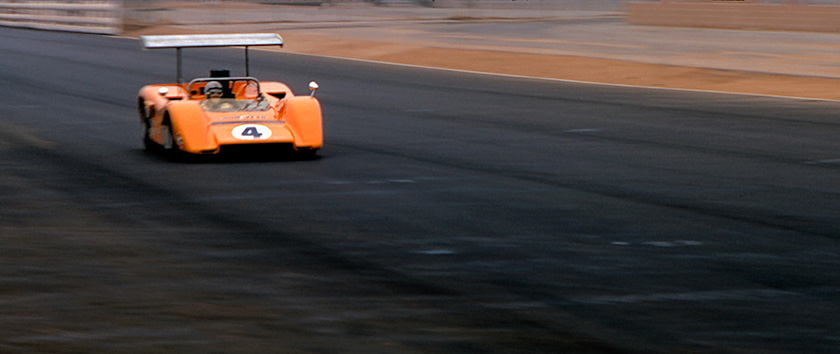 When I walked up to it, I could see that the brown paint was cracking like an antique oil painting and after opening the bonnet—it was British after all—there was a fresh oil puddle under the engine. As I walked around it, I pushed on the trunk lid causing new cracks. Just then the owner walked up and asked if I'd like to buy it. I declined and pointed out the flawed paint and the oil, which was now beginning to creep toward the drain. "Yeah, that's why the price is so cheap. We can talk about it over a scotch." He was a pleasant enough chap in his late thirties with blondish hair, and since he was a man of good taste, I agreed to meet him at the bar.
Since I knew the way, I agreed to lead the procession and my companion and I headed to my car, which was a BMW, Mercedes or some other Teutonic brand, but when I walked up to it, the design was a mid-engine Italian pointy thing—the kind of car where you only want a view over the hood. It was afternoon rush hour and getting out of the Biltmore Fashion Park garage was going to be tough. Since I couldn't see to back up, I pulled forward out of the spot and a line of cars followed. I made my way into a dead-end corner of the garage and now I had to back out, but first, everyone behind me had to move.
That's how the rest of my dream went—with me inching the car backward through a crowded parking garage. I never got that sexy beauty out on the road and up to speed. It was an interesting twist on a common theme of my dreams—trying to get somewhere with insurmountable objects in the way. Studies haven't been conclusive about the functionality of dreams. One camp believes they may be a harbinger of the future while others feel they're a way of cataloging our daily experiences—sort of like a librarian putting books back on the shelf. I don't know if dreams have any meaning or purpose, but at least in this one, I still had my pants on.
Till then … jw