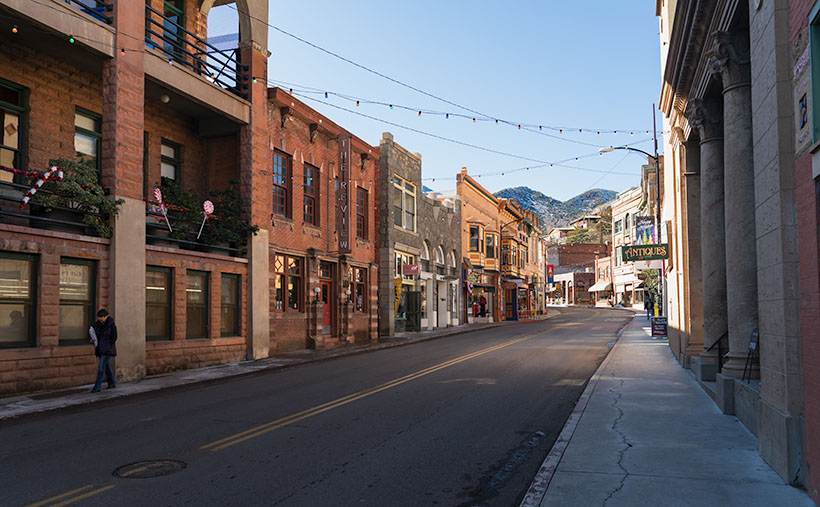 You should know that I may be a sports legend of sorts. When my family moved to California in 1960, we lived in a rental home in Sylmar. Our street was at the west end of the San Gabriel Mountains, and it was so steep we couldn't play ball sports because any balls that got away rolled down into the San Fernando Valley and wound up in Hansen Dam Lake. So, we played a lot of tetherball and invented our fun.
On a sunny summer morning, my friends on the block were hanging out in my front yard trying to fix my sister's roller skates—the metal ones that you adjusted to fit on your shoes. One of them had come apart, and as hard as we tried, it wouldn't go back together. One of the boys said, "I got an idea." He ran to his garage and returned with a hammer, some nails, and a scrap piece of 2×4. He quickly nailed the skate halves to each end of the board. Once he secured the skate, he walked to the top of the street, sat down on the contraption, and tried to ride it down the sidewalk. Of course, he immediately fell off, but the game was on. We lined up for our turn to see who'd go the furthest before getting a personal dose of road rash—the red badge of courage. It's a good thing that it never occurred to us to stand on the stupid thing, and that's probably why I'm alive today. Within a month, pictures of missing roller skates appeared on milk cartons all over LA. For all I know, we may have been the brain trust that invented skateboards, but my real point is: You make do with what you have.
Think about it—it's a worldwide truth. In the frozen north, they slide rocks across the ice to show people where to sweep. New Zealanders either race or jump off objects depending on whether or not the objects move. Scottish highlanders wear skirts so they can chuck telephone poles. So, it's unsurprising that Bisbeeites turned their hills into sports fields.
Take this week's featured image, called Heart of Bisbee. It was taken at the bottom of Bisbee's Tombstone Canyon, looking up the hill. It's a serene photo of Bisbee's shopping district. There's little traffic and just a few people walking. Imagine fully grown adults riding in gravity-powered oversized cigars hurtling around the corners, trying to achieve the fastest downhill time. That happens during Bisbee's 4th of July celebrations, where the highlight event is the Coaster Race. Unfortunately, the race was suspended during the Covid pandemic and canceled in 2022 due to staffing shortages, but organizers are working hard this year to ensure the race returns.
The Coaster Race is an actual test of skill, courage, and homemade engineering. It has been a Bisbee tradition since 1969, making it the country's second-oldest running soap box derby. The rules are simple: racers must build their cars from scratch and be powered only by gravity. The race begins at the top of Tombstone Canyon and winds down the steep and twisting street, with racers reaching up to 40 mph speeds. Spectators line the sidewalks to watch the cars zoom by, and the excitement is palpable.
Over the years, the Coaster Race has attracted some notable participants, including former Arizona Governor Bruce Babbitt and the late comedian Gallagher. The race has also had its share of mishaps and close calls. In 1980, tragedy marred the race when a racecar careened onto the sidewalk, killing two bystanders. In response, organizers revised the rules and shortened the course to prevent future accidents. Despite the dangers, the Coaster Race remains a beloved Bisbee tradition, and racers and spectators look forward to it yearly.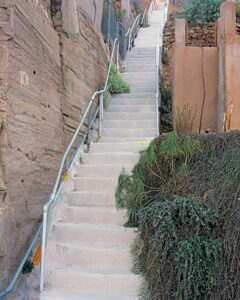 But wait, there's more. May I direct your attention to this week's other photo— Bisbee's Stairway Adventure—shows an absurd flight of stairs? You already know about my step affliction, so I won't burden you with that tirade again. I'm out of breath just looking at it. They may seem innocent enough, but they're only part of a sinister foot race called the Bisbee 1000 Great Stair Climb. The grueling event occurs on the third Saturday of October each year and consists of running up nine sets of stairs, totaling 1,034 steps, over a distance of 4.5 miles. The race starts in downtown Bisbee and winds up the steep hills and through the narrow alleyways of Old Bisbee. The race is so famous that the entries are limited to 1,500 runners. The current record holder is Eriks Zars, who, in 2016, managed to complete the race in less than 23 minutes. It's an impressive feat that only the most dedicated or insane athletes attempt.
If you want something unique and exciting in Bisbee, consider planning your trip around the Coaster Race in July or the Stair Climb in October. These events are truly one-of-a-kind and will give you an unforgettable taste of Bisbee's adventurous spirit. Of course, if you prefer a more relaxed activity, you can always try the annual Ghost Hunt. Whatever you choose, I'm confident you'll enjoy visiting Bisbee and experiencing all it offers. And don't forget to click here to see a larger version of Heart of Bisbee, and join us next week as we wrap up our April Bisbee tour.
Till next time
jw
BTW:
It's only April, and we've already had our first snake sighting—well, sort of. Queen Anne found a shed snake skin on the side of the house on Saturday. It was so small you had to move rocks to see it, and it didn't have a pattern, so I think it was from a Garter Snake. In any case, I'm hoping it's our snake-in-the-yard for 2023.