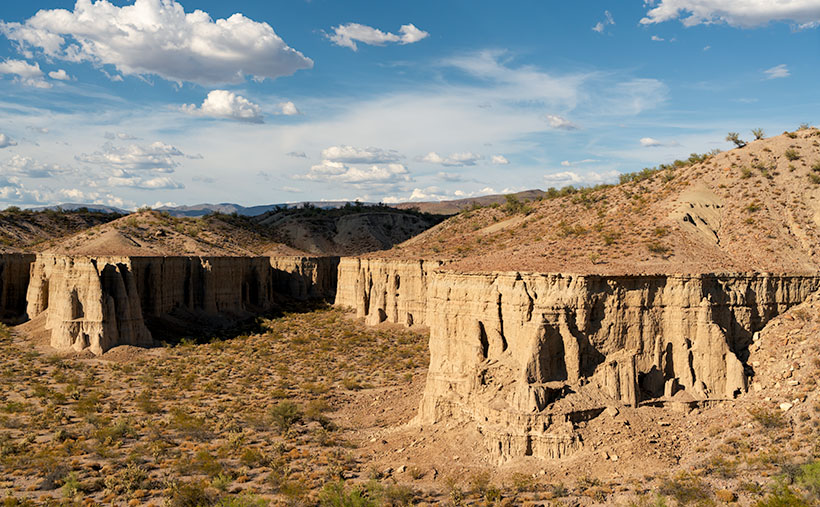 Have you ever heard the saying, "Necessity is the mother of invention?" Let me tweak that: "Frustration is the father of discovery." A couple of weeks ago, Queen Anne and I were on a quest to pick up her "new-to-us" car from Henderson, Nevada. Ah, the optimism. The plan was simple: drive up, sign paperwork, and zoom back to Congress. We were convinced we'd be home by 3:00. But reality had other plans: car dealerships—the black holes where time and patience vanish. So, our speedy mission morphed into an all-day ordeal, and instead of a quick casino lunch, we settled for an early Mexican dinner in Kingman.
Life's little curveballs aren't all bad. The Universe threw us a photographic bone: we were heading back during the golden hour. Of course, I'd left my camera back at the ranch. Insert a string of inventive curses here. Cut to a few days later, and I'm driving that route again, camera in hand and tank full of liquid gold, catching that magical golden hour. Trust me, the encore was worth every cent and expletive.
Situated just a stone's throw south of Wikieup—Arizona's self-proclaimed 'Rattlesnake Capital'—we stumble upon an intriguing spectacle: silt cliffs carved by nature's endless waltz of wind and water. But the real artist here? The Big Sandy River has been doing its chisel work for millennia, crafting an earthen canvas rich with geological stories. The formations boast early signs of hoodoo development, but erosion's speedy pace keeps them from becoming full-fledged, free-standing wonders. Think of them as Bryce Canyon's more humble cousins.
Veteran followers might recall a rookie error I made some years back: driving out here in the dead of night to shoot these west-facing cliffs at sunrise. Yeah, not my brightest moment. But this time, bathed in a warm honeyed glow, these cliffs were showing off for my camera. The low sun cast deep shadows, revealing the intricacies of erosion and the potential of fledgling hoodoos—sort of like teenagers eager to bust out on a Friday night.
Thanks for tagging along on this picturesque journey through Arizona's road to Sin City—remarkable US 93. This highway, often buzzing with travelers darting between Phoenix and Las Vegas, has hidden gems that'll soon vanish as Interstate 11 takes over. So catch these scenes while you can! For a high-definition experience, check out the larger version on my website (Jim's) or peruse it on my Fine Art America page (FAA Page). And join us next week, where we'll explore another sun-kissed snapshot from the drive on US 93 (boy, wouldn't 'drive on 95' have rhymed so much better?).
Until next time
jw
Techniques: The Art of Capturing the Golden Hour
Ah, the golden hour—nature's very own Instagram filter. This fleeting window right after dawn or before dusk can magically transform even the most drab scene into a masterpiece. Unlike the harsh glare of the midday sun, the golden hour bathes everything in a soft, ethereal light. It's like Photoshop, but Mother Nature is at the helm.
Wake up early or set an alarm for the evening. Please make sure you're in position well before the golden hour begins because, let me tell you, this light waits for no one. I've made that mistake before, and it was as frustrating as finding a rattlesnake in my boot.
Personal Note: On our Alaska expedition, I discovered that as you venture away from the equator, the golden hour stretches, much like a cat in a sunbeam. That hour of perfect light can become two during summer, and it's an all-day thing north of the Canadian border in winter. However, it's over in the blink of an eye in the arid southwest deserts, as if someone flipped off a celestial switch. Timing and location can throw some delicious curveballs into your golden hour captures, so be prepared.
And remember, while nature's giving you a fantastic light show, your camera still needs some fine-tuning. Since the light is dimmer than mid-day, tripods can help stabilize long exposures, and a wider aperture can draw focus to your main subject. So, pack wisely, set up carefully, and prepare to create magic.