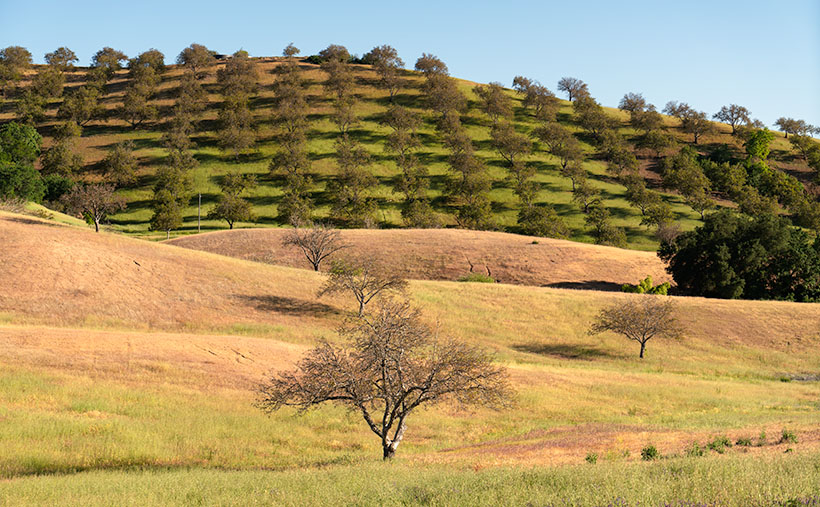 It was that transition period between when the dream ended, and my brain realized that none of it made sense. Even though my eyes were still closed, I could tell it was getting light outside. The sparrows that live outside our window were bragging to the world that they had survived the night with their monotonous and repetitive one-note song. Their cheerfulness was annoying, and I wanted to get up and prove them wrong. My eyes opened, and I was startled to see a pair of terrifyingly familiar green eyes inches from my face piercing into my soul. "Where are you taking me for our anniversary this year?" she declared.
And so it began—our yearly Where-We-Going debate. It always starts with me suggesting picturesque destinations where I'd love to capture photos. In response, Anne dismisses each of my ideas with a wave of her hand and a flimsy excuse for why it won't work. Eventually, the routine is settled when her eyes turn to her computer screen, scanning her travel-deal website. She comes to me with deals she's found online, and we pick the best-sounding offers. But, when one of the Cambria hotels flashes a special offer, the debate ends abruptly, and we always seem to put it above all the others. I sometimes wonder why we even contemplate other locations. Cambria has our hearts, and with each visit, our love for it grows.
San Luis Obispo County holds a special place in our hearts, like a second home we never owned but always felt belonged to us. Each visit brings a sense of familiarity, a comforting assurance as if I'm retracing steps I've walked in another life. You see, there's something about the central coast that's magnetic. Its diverse landscapes, from the untamed coastlines where waves crash like thunderous applause against the rugged cliffs to the vineyards cascading over the rolling hills like emerald tapestries, invite us to immerse ourselves in a masterpiece of nature's artistry.
Among the many charming towns in San Luis Obispo County, our favorite home base is Cambria. Nestled where the majestic pines meet the sea, Cambria embodies a unique enchantment. It's coastal charm and small-town atmosphere create a perfect backdrop for our adventures. From strolling along Moonstone Beach, where the waves gently caress the shore, to exploring the quaint shops and art galleries in the historic East Village, Cambria feels like our personal sanctuary.
Honestly, the natural allure of the trip is the wine tasting—that's a given. But if I negotiate an additional free day, the photographic opportunities in San Luis Obispo County are boundless. Nestled between the valleys of the inland and the majestic Coastal Range, San Luis Obispo County unfolds like a treasure trove of visual poetry, offering a kaleidoscope of subjects for my lenses to capture, each frame a brushstroke on the canvas of memories.
Securing that additional day, it's a win-win for both of us. We get to explore fresh corners of the county, indulge in yet another incredible evening of indulgence, and gather a trove of memories to share with you; in the end, everyone's content. And as they say—a happy wife means a husband that gets to live another day. We always leave with smiles and anticipation for the next visit.
And it's not just the visual and culinary delights that captivate us. The welcoming spirit of the people we encounter during our visits adds an extra layer of warmth to the experience. From the passionate winemakers eager to share their stories to the locals who greet us with open hearts, their genuine hospitality further enriches our journey.
Thank you for taking the time to join us on this journey and being part of our story. This week's photograph captures a piece of the enchantment that San Luis Obispo County holds for us. The orderly orchard, the wild grass, the deep shadows under the trees… It's a tale of balance and contrast, where the ordered and the wild coexist. You can check out Slope Serenade's web version here (https://www.jimwitkowski.com/newWork/orchird.html).
Next week, we'll delve deeper into our adventures in San Luis Obispo County, sharing more stories and photos from this beautiful part of the world. Until then, keep exploring, keep dreaming, and remember every journey starts with a single step.
Till next time
Jw
Technique: Learning to See Light and Shapes
This week's photograph shows how paying attention to light can make your pictures more interesting. The photo was taken in the late afternoon when the sun was starting to set. This type of light is often called "golden hour" and casts long, deep shadows under the orchard trees. Those shadows add depth, making the trees look more three-dimensional and the scene more dramatic.
When taking a photo, it's essential to consider how the light interacts with your scene. In this picture, the golden hour light highlights the rich green color of the orchard, which stands out against the more natural, brownish color of the wild grass in the foreground. That contrast helps to separate the two areas and draw attention to the orchard.