I wasn't interested in fishing as a teenager. Fast shiny cars and women were the only things on my mind. I liked the times my dad took me to drown worms, but it was never a thing I did with friends. It wasn't until I moved to Arizona as a lad of twenty-four that a group of guys accepted me to fish with them. After the first time they invited me to come along on a long weekend trip to Big Lake, I was hooked.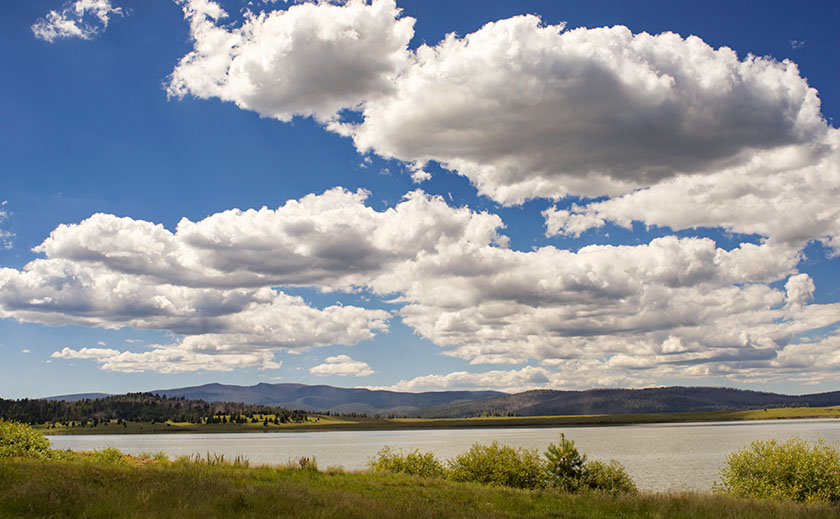 In those days, camping was something you did because you were on a fishing trip. It was a necessary evil that you endured so that you could be on the water. To compensate for the suffering, we'd bring fine wine, Jack Daniels, and gourmet food — some big steaks at least — and we'd swear that everything taste better in the dirt. There were no tents or Dutch ovens, we cooked everything on a Colman stove or a cowboy fire and we slept in the back of trucks. We were manly men … although we really were young and stupid.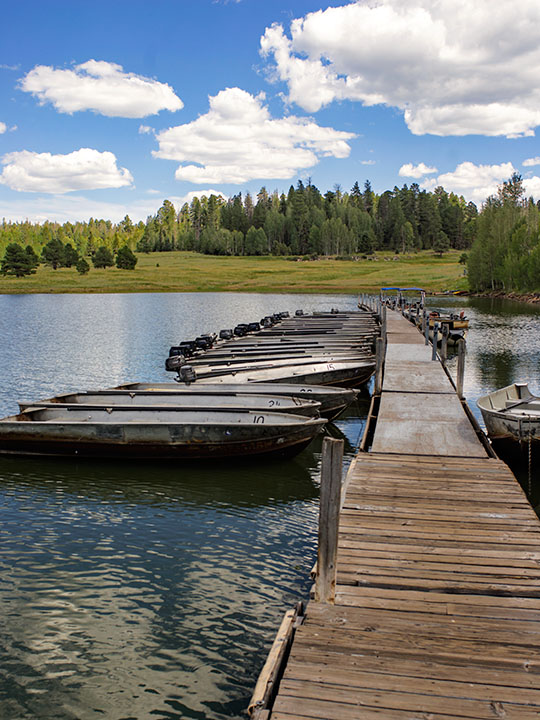 According to my new friends, the only time to fish Big Lake was just as the lake thawed or as it began to freeze. Fishing the spring thaw meant that there was a chance that you could catch a fish that had wintered-over; a big fish. Since it was before the official season, the store was closed and the lake hadn't been stocked with fingerlings yet. Who wanted to catch a puny fish? They were sardines! We were after the two or three-pound rainbows, or maybe a nice brown trout. Those were rare.
To get to Big Lake for the thaw, you needed a four-wheel drive truck. The road wasn't paved in the 70's, and the snow plows didn't do the forest roads. So as we drove, we might need to stop and engage the front hubs to get over a snow drift or two. That was enough justification to drive a monster truck the other 360 days a year. One year we were late. The Palo Verde were already in bloom. The roads were clear of snow and we didn't need to four-wheel. What a disappointment.
The trip I remember the fondest was the time I brought back the biggest fish. It was late afternoon of our second day. The sun was behind Mount Baldy and the light was fading fast. Out of our group of ten, we only had a couple of rainbows on the stringer. They were less than a foot each. It was a pathetic day. Up and down the line, guys began complaining. It was cold, the fishing was lousy, it's time for a drink by the fire. To increase chances, each of us tried different bait, lures or whatever. I had come to the party with a fly rod. Fly fishing was new to me and I was mostly catching my hat or ear. Someone called out, "Last cast." We were going to call it a day. With my best effort, I cast a black woolly worm onto the water's surface. It was too dark to see the fly, so I blindly began stripping in the line.
BAM! My rod bent in half. I thought I snagged a rock at first, but then a fish cleared the surface once and then again. It was a huge fish, even in the dark everyone could tell. It took out line, enough line that I feared it would take it all. It put up a nice fight and I finally netted it. Once on the bank we examined the brightly colored rainbow and put it on the scale. It was over five pounds. I smiled and looked up, only to see everyone fishing as hard as they could. We beat the water to a froth for another hour before giving up and heading back to camp. As I recall, it was a great night around the fire.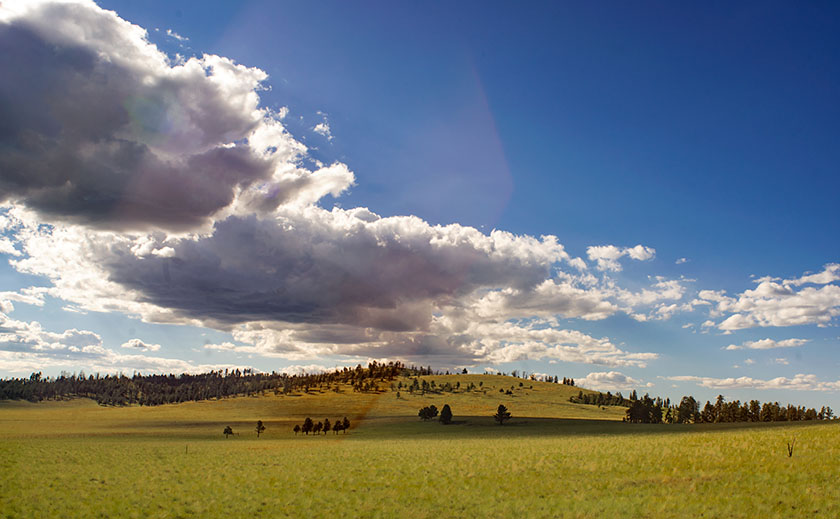 Anne and I made a pilgrimage to the White Mountains yesterday. We explored the roads and stopping for every photo-op. When we got to Big Lake, these memories flooded my brain, so we sat for a moment on a picnic table. Since those guys were ten to fifteen years my senior, they're all gone now. I'm grateful they gave me a love of the outdoors and the thrill of catching a fish. Although our camping is more refined now, it's still fun to act stupid around a campfire.
Till then — jw