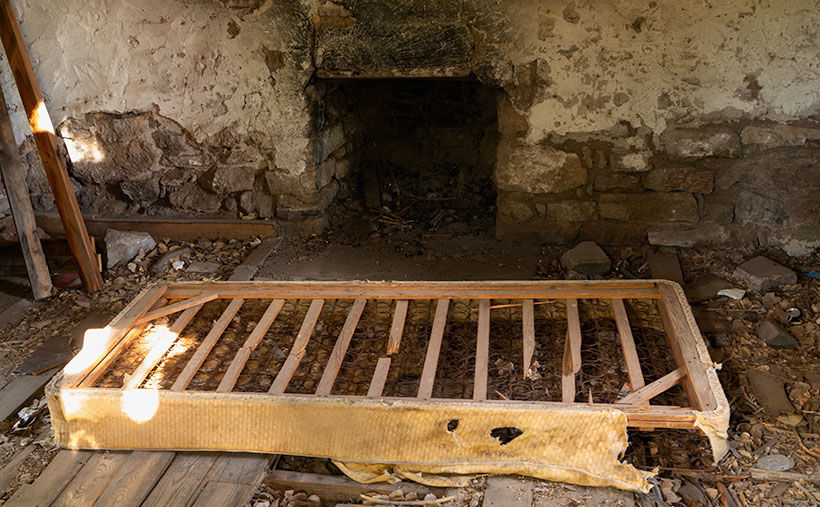 Neither of my grandfathers was around when I grew up, but their wives were more than a kid could handle. I don't know of two women that were such opposites. They were the prototype for the good-cop/bad-cop routine used by police worldwide. My parents invited each to live with us at one time or another. For us kids, it was like having four bosses—with different agendas.
My dad's mom was a short stalky woman who spoke with a Polish accent, even though she was born in Pittsburg. That was the primary language in the neighborhood where she lived. When I was in kindergarten, my mom made my dad move to the suburbs after I came home swearing in Polish. Her name was Regina, but we always called her grandma—or Grandma Witt when they were both around. She earned money for cleaning downtown offices at night. It wasn't a glamorous job, but she owned her home up on Leander Street—the Rodeo Drive of Polack Hill.
After she retired, she joined us in California, and my parents paid her to clean our house—which never needed cleaning. Except for Christmas cookies, she was a terrible cook. She used vinegar in everything, and her favorite vegetable was sauerkraut. On Wednesdays, she'd make pork chops. According to her, they weren't cooked until they were dry and brittle as their serving plate. It took years to get over my disdain for pork. When we would test her boundaries, the extent of her discipline ended with the phrase, "I'm going to tell your father when he gets home." She never did, so we got away with murder.
Mom's mother, on the other hand, was a terrorist. I don't know how her seven children made it out alive because she detested kids. We called her Grandma Moore even though she took back her maiden name after divorcing my granddad. She was thinner and a couple of inches taller than dad's mom, and we kids called her Mean Grandma. Whenever my mom would announce that she was coming to stay with us, we tuned up and bawled. My mom told us she was a registered nurse, but her remedy for anything was mercurochrome or Bromo Quinine. If you ever saw a red-splotched child heaving at the curb, that was us.
One time my dad came home on a payday and surprised us with brand new toys. They were those wooden paddles with a red ball attached by a rubber string. The goal was to continuously bounce the ball off the paddle like a horizontal yoyo (Because I lacked coordination, the ball kept smacking me in the face). The day my parents returned to work, she tore the ball and band off and kept the paddles handy to swat us when we got out of line.
I remember her telling us that we were all heathens and should behave more like our cousins. After she died and we all gathered for her funeral, those cousins recounted how my sisters and I were her examples of well-behaved children. That's when I realized that she acted the same with all her grandkids.
At one point in my photography career, I began shooting trash furniture. I took one picture of a chair, and then I began to see discarded furniture everywhere. It jumped out at me. I have an extensive collection of chairs I found dumped on the street, and you can see some of them in my Have A Seat gallery. When I was shooting at the Richardson Homestead last month and stuck my head inside the house, I came up with the ironic title before I snapped the photo. Even though it's garbage, Queen Anne and I have stayed in motels that weren't much better.
I stepped inside, but when I framed the shot, I was too close—even with my widest lens. I had to back up to get everything in the frame. When I stood outside the door, its structure got in the shot, so the perfect place to stand was in the doorway. But, since that was the scene's primary light source, the stage was too dark. I was blocking the incoming light. That's when I heard Grandma Moor's voice in my head reciting one of her favorite phrases, "You make a better door than a window." She would always say that whenever we stood in front of the TV. Forty years after her death, she haunts the darker corners of my brain.
I finally figured out how to get this week's photo without the dreaded slow-shutter blur. I call this image Cozy Bed by the Fire, and you can see the larger version on its Web Page by clicking here. Come back next week to see the next shot from my morning at the Richardson Homestead.
Till Next Time
jw