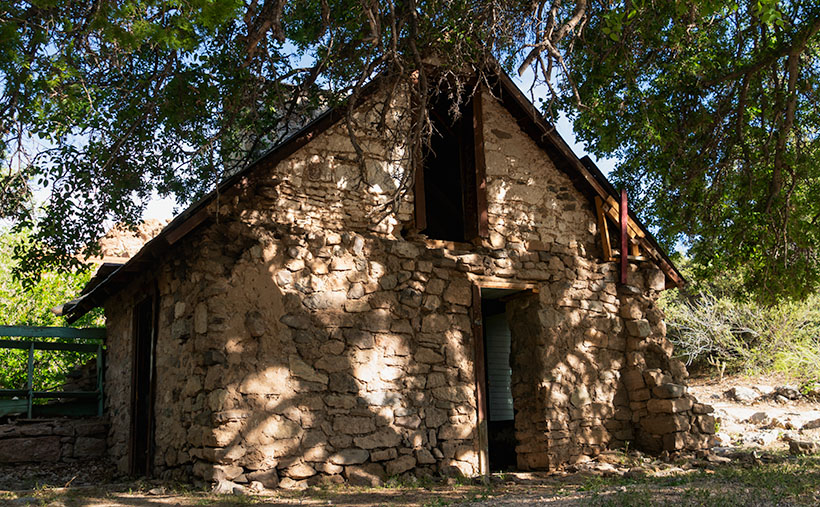 At the beginning of May, I had to make another Algodones run. I broke another tooth and needed our dentist to look at it. Since Queen Anne had company, I traveled alone. These frequent dental visits have gotten old. When we travel to Mexico, it's not for fun. Being an old codger, I've been wondering what advice I have for the following generations, and one thing that comes to mind is this: "Kids, if you're hoping to live past 35, take better care of your teeth." I could have bought a boat with all my money wasted in my mouth.
My stay in the chair wasn't long. The doctor looked in my mouth, chattered in Spanish, ground down the pointy parts, handed me a jar of antibiotics, and said, "Come back in two weeks. We need to dig the old tooth out." They set me free, and it wasn't even noon.
I could have driven home, but the house was full of visiting women, and I'd be like a third thumb. Since I wasn't expected home for another day, I drove north, following the Colorado River to Laughlin, where I could enjoy another boy's night out. I had my camera to tend to some unfinished business.
After my last Nevada visit in September, my featured project was the marvelous rock formations near Union Pass. That's where Mohave County Route 68 crosses through the Black Mountains and begins its descent to the Colorado River. While researching my articles, I learned about the Richardson family and their Union Pass homestead. I told their story in my post titled Broken Crown, so I won't burden you here by repeating it. At that post's end, I said that I wanted to go back and spend some time shooting the homestead's ruins, and that's why I spent the night in Laughlin.
Unfortunately, a law of entropy states that things on their own will decay—they simply fall apart. There's a set of humans who enjoy helping the process. That's why I wanted to get back to Union Pass soon, and I'm glad that I did. Pictures showed the gas pump island cracked but intact in recent internet posts. On my visit, someone utterly destroyed it. However, there were enough ruins left that I spent the better part of a morning wandering and shooting them.
The first picture for this month's Richardson Homestead project is the two-story house hand-built by John using local stone. It is nestled in the shade of an Arizona Ash. The tree covers the two-story structure with the dappled light that I love. Compared with earlier pictures, someone has torn down the large cross on its right side, and graffiti now decorates the front retaining wall (off-camera and purposefully not included). The house is the most intact building on the homestead. With over forty years of neglect, it hasn't fallen.
I'm sad that Mohave County or the BLM hasn't set this property aside as a park or a protected historical site. Without that protection, I expect this place to be gone before future generations can learn about the Richardsons and their homestead. Although a complete restoration would be ideal, simply keeping it in a state of arrested decay would be the first step. For example, at the Gillespie Dam and bridge, there is an interpretive center that Maricopa County built to explain their historical significance. Something like that would hopefully deter vandals from running amuck. Hand me a petition; I'll sign it.
You can see a larger version of Richardson House on its Web Page by clicking here. Next week, we'll pick through the Richardson ruins to find other artistic shots to show you. Be sure to come back and see them.
Till Next Time
jw