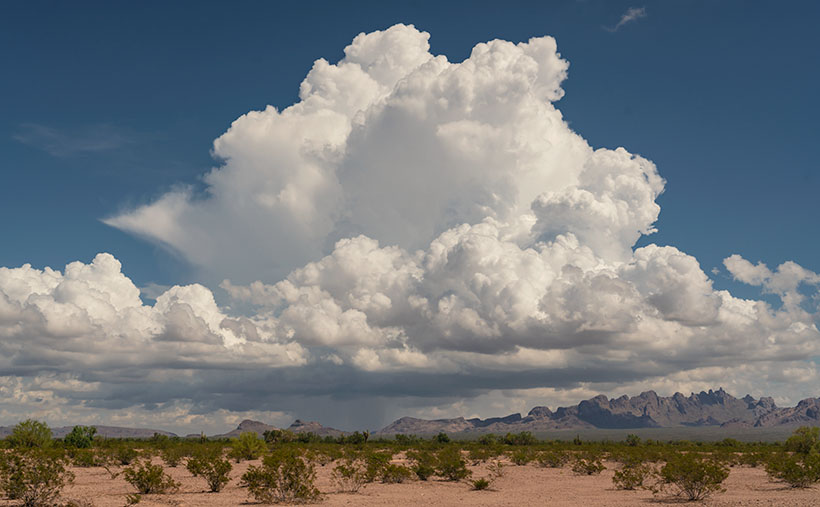 Each time Queen Anne and I jump into the car; I pack a camera in the back seat. I don't mean on local errands like a trip to the grocery store but on drives longer than an hour. Rarely do I stop to take a picture, but should one of those once-in-a-lifetime moments happens, I'm ready.
If I capture some unique photographs, they don't fit our usual workflow. We usually pick a location as a month-long project and photograph enough shots for a month of articles (or even a book). My one-of-shots along the highway traditionally become forgotten orphans. No one gets to see them—until now.
For December, I decided to make this month's project out of the non-project shots I collected this year. With these four pictures, a special moment made me pull over and stop the car. That's pretty hard to do because once I have a destination set in my mind, I only stop for gas, a candy bar, and bladder relief.
Anne and I run to Mexico about four times a year. We go to Algodones to see our dentist and buy 90 days worth of prescriptions. We're on Medicare, and we have a gap plan that pays for most of the pills we take, but some of the select drugs (hint: you see them advertised on TV) are so much cheaper in Mexico that it pays for the drive. If we don't have to wait on the dentist, we can make a drug run in a day. We leave here at 8:00 am, walk two blocks across the border, stop at Mickey D's for lunch, and get home by 5:00 pm.
That was our itinerary on September 22—the first fall day. As we drove home on Highway US 93, I watched a single thunderhead building thirty miles north over the KofA Mountains. I thought it unusual to have monsoon activity in autumn and a single storm cell develop so far west in Arizona. I spent the next half hour arguing with myself.
"That will be a great shot if the clouds hold together until we get there."
"If we stop, we'll get home after dark."
"It's an isolated cell, and it's posing like a runway model."
"It's the wrong time of day, and the light is wrong."
Just after passing the Border Patrol station that marks halfway between Yuma and Quartzsite, I noticed that the cloud was beginning to tear apart (the wispy part on the tower's left side). It was time to stop the car. I reached back for my camera and hiked a few steps off the highway. I set the zoom-lens as wide as possible before framing and then snapping a couple of shots. I call this week's featured image KofA Thunderhead.
The spot where I stopped was several miles away, and for perspective, the jagged KofA peaks rise a couple of thousand feet above the 500-foot high basin. That makes the billowing cumulus top nearly 40,000 feet in the air. Unfortunately, I didn't capture any lightning strikes beneath the storm.
We returned to the road and continued the drive, watching the storm evolve. The upper winds blew the clouds apart by the time we were due east of it. That's when we saw a funnel cloud drop below the ceiling. The tornado briefly touched the ground near Crystal Hill Road before it disappeared.
We weren't done with it yet. After stopping for gas in Quartzsite, the storm ambushed us on the pass at Guadalupe Mountain. As it moved north over Interstate 10, it dumped rain so hard that the wipers couldn't keep up, and traffic slowed to a crawl. We hoped we wouldn't be surprised by a second tornado, but after a mile or so, we broke into the clear, and the deluge was only an image in the mirror.
You can see a larger version of KofA Thunderhead on its Webpage by clicking here. Next week, I'll drag out another orphan photo for show and tell. We'll see you then.
Till next time
jw
BTW:
Anne and I are negotiating next year's schedule, so there will be a lot of yelling and screaming around here during the holidays. Pay no attention to the man behind the curtains.