This was our last full day in Whitehorse. Fred and I tried to fish the Yukon River and got skunked again this morning, but we each had a strike, or at least that's what we told each other. The rest of the day we stocked up with needed staples then did a little sightseeing.
While we played tourist yesterday, we never got to the town's biggest museum piece, so we made a point to stop at the paddle-wheeler Klondike in the afternoon. It is the riverboat hauled ore and supplies between Dawson City and Whitehorse on the Yukon River. It's a huge ship with two 450hp steam engines and it took half of a forest to fuel the boiler.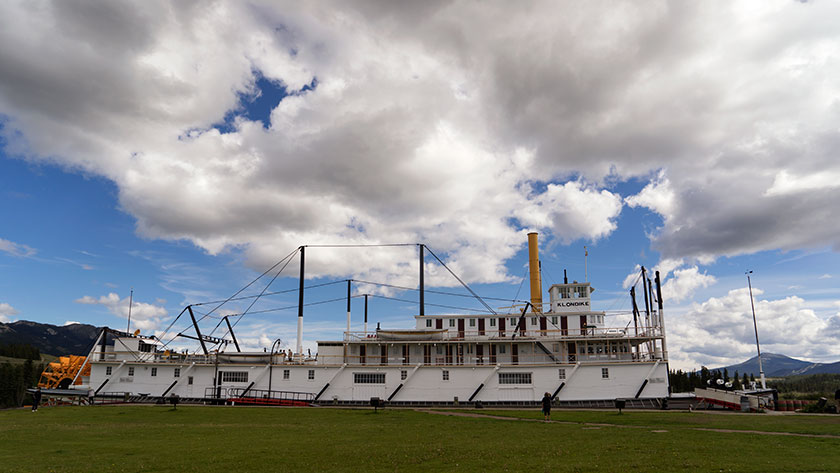 Going down stream it took more than a day with one stop for wood, but coming back to Whitehorse against the current the trip was over four days with as many refueling stops. As you would expect the ship is in mint condition with era specific supply boxes and simulated bags of silver stacked neatly in the cargo hold. Since we were second class passengers we didn't get to see the first class cabins or the wheelhouse. That would have interested me.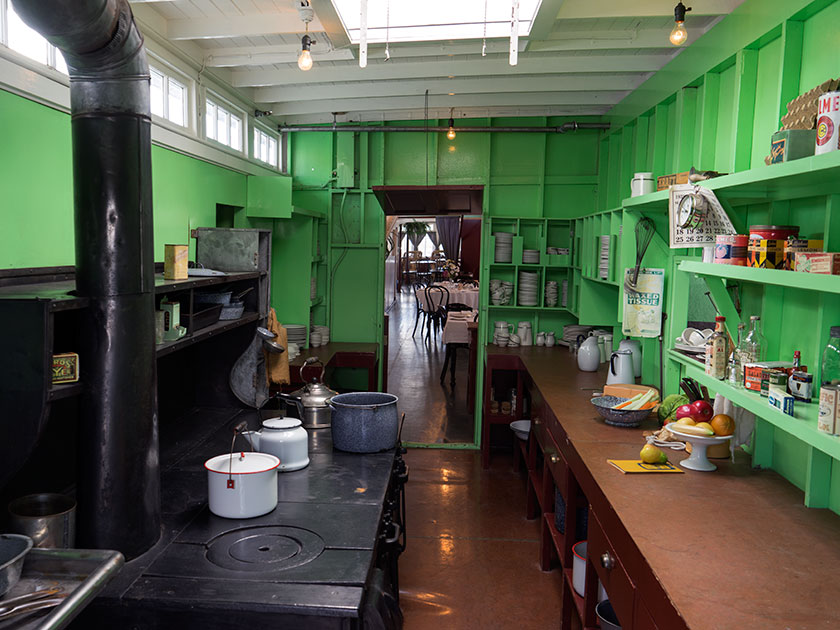 Back at camp, I had to go look at the WWII era military vehicles lined up beside the entrance. I'm not certain if these were used for the construction of the Alaska/Canada Highway or not, but as with Route 66 kitsch at home, any memorabilia that can tie in with the theme is helpful. There are about five on display and although they're not restored, they really aren't in bad shape. I'm sure they could be used in a collection somewhere instead of yard art along the road.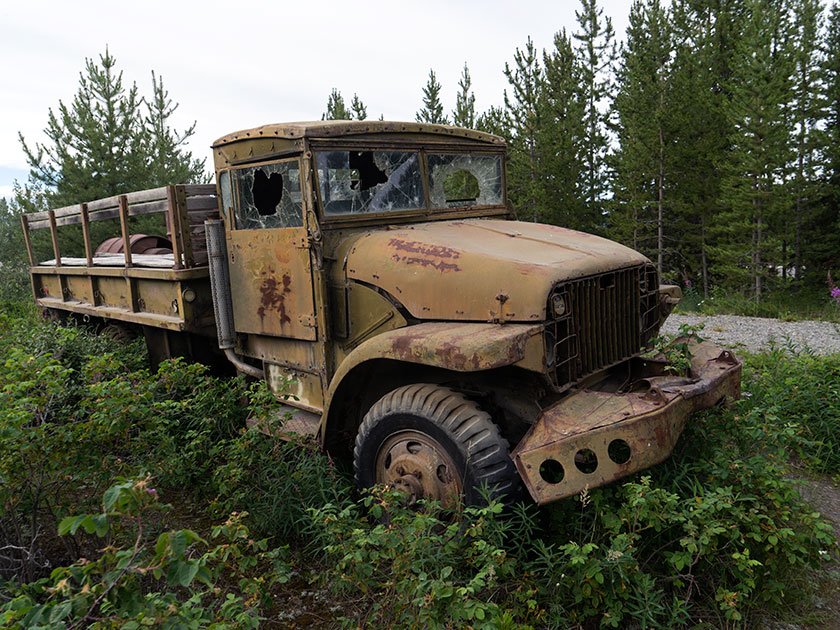 Tomorrow, we're going to make a side trip off of the Alaska Highway and head north to Dawson City. That's the other big town in the Yukon and it is highly recommended. It's also the home of author Jack London, whom I read as a lad. On the same street is the cabin of Robert Service, Yukon's  famous poet.
We're going to break the trip up by making a stop midway in a town called Carmacks, a small town on the banks of the Yukon River. Then on to Dawson City for a couple of days. After that we will be in . . . (ta-DA!) Alaska after almost a month of traveling.
jw