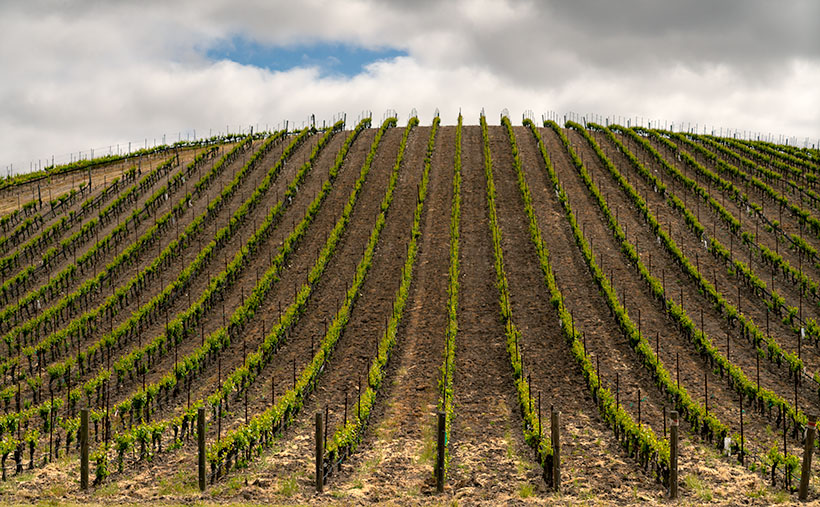 Welcome back to our AA tour of Paso Robles vineyards. Last week, we started with a morning visit to L'Aventure, just a stone's throw from downtown Paso Robles. After spending a good hour there, our next stop was Justin Vineyards. It's quite a drive from the city center, but we had a plan: lunch at The Restaurant at Justin before our tasting. Little did we know, our venture to Justin Wines would be without the lunch we anticipated, making for an unexpected twist to our wine-tasting adventure.
We first learned of Justin Wines at the Cambria liquor store a half dozen years ago, and since then, we've seen the distinctive black labels in our familiar wine stores. We finally brought a bottle home to try and enjoy the harmonious blend of traditional Old World methods and the innovative spirit of Paso Robles. Justin Wines is a beacon in the Central Coast wine scene because they are committed to making world-class Bordeaux-style blends. Recommendations came not just from reviews or awards but from the enthusiastic tales of fellow wine lovers, stories of a winery that dared to dream big and deliver. It wasn't just a name; it was a promise of an experience that merged the finesse of a finely aged Cabernet with the boldness of a region redefining itself.
The roots of Justin Wines are as deep and complex as the wines they produce. Founded in 1981 by Justin Baldwin, the winery's mission was clear from the start: to produce world-class wines that belong in the company of the world's great wines. With a focus on estate-grown Bordeaux-styled blends, Justin Wines has meticulously nurtured its vineyards to bring out the unique expression of its location in the Paso Robles region. Baldwin's vision and dedication have created a legacy, making Justin Wines a standard-bearer for quality and innovation in the Californian wine landscape.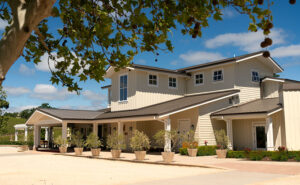 The varietals that grace the cellars of Justin Wines are a testament to their unwavering dedication to quality. From their iconic Isosceles, a blend that pays homage to the Bordeaux giants, to their Justification, a nod to the Right Bank with its Franc-centric profile, each bottle offers a glimpse into the heart of their craft. The Cabernet Sauvignon, with its structured elegance and the complex, layered character of their Syrah, speak to the diversity of their offerings. The winery's dedication to reflecting the terroir is evident in every glass, as they continue to earn accolades and captivate palates with their expressive, balanced, and impeccably crafted wines.
We purchased four varietals in the Justin offering—three of which are only sold at the estate, while the last on our list can sometimes be found in Costco or Total Wine. That's good for us because it saves on travel time and gas. Here's the list of our choices from light to robust.
2021 Rose Syrah—yeah, yeah! I said we didn't care for Rose's last week, but this is another exceptional wine. When you swirl the wine in a glass, you watch for lines running down the sides—they're called legs and are an indicator of sugar content. The Rosé Syarah had great legs but was dry. It's a magic act. $20.00
2020 Right Angle—A blend of Cabernet Sauvignon, Malbec, Petite Sirah, and Petite Verdot grapes. This one had a rich combination of fruit taste with a mild tannin bite. It should age well. $40.
2020 Reserve Malbec—Malbec is another Bordeaux grape that wasn't widely grown in California until Argentina's Malbec explosion. This example was 100% Malbec grapes and a deep purple color. This wine was robust and would pair well with anything from a good steak to lasagne. $50.00
2020 Isosceles—Ooh. Dreams are made from this. This is one of Justin's flagship wines. It's a traditional Bordeaux blend of Cabernet Sauvignon, Cabernet Franc, and Merlot grapes. It's a full-bodied wine with complex black fruit, vanilla, licorice, and spice tones. Justin is right proud of this wine, and that's reflected in the price—but you might find a bottle of Isosceles in Costco or Total Wine for less, as we did. $85.00
With this week's Thursday being Thanksgiving, I hope you all don't run down to Total Wine and buy out their entire inventory of Isosceles. But since you're going there anyway, would you mind picking up a bottle for me? Borrowing the words of a great philosopher, 'I'll gladly pay you Tuesday for a hamburger today.' (There are 5 points for everyone who can name that philosopher in the comments below—but no peeking at others' answers!).
Thanks for taking time out of your busy holiday schedule to visit us today. As usual, you can find a larger version of this week's photo on my website (Jim's Web) and its FAA page (FAA Link). Be sure to put us on your calendar next week when we finish our Paso Robles tour by visiting the King of the Hill.
Until then, keep your spirits high and your humor dry
jw
Techniques: Patterns as Subjects – The Art of Repetition
How many ways are there to shoot a vineyard? I lost count a long time ago, but sometimes, when your subject is too small or inconsequential, you must take a step back and look at the bigger picture. How can I uniquely shoot this scene?
Sometimes, the most captivating subject is not a single object but a tapestry of repeating elements that create a pattern. In the photo of the wine grove, the rows of vines form a mesmerizing way that serves as the subject itself. The repetition of lines and shapes across the frame isn't just pleasing to the eye; it tells a story of careful cultivation and nature's inherent symmetry. When faced with a vast scene, seek out these patterns. They can transform a landscape into a visual rhythm that engages the eye. Whether it's the repetition of vine rows, the orderly spread of tree canopies, or the undulating waves of a coastal scene, patterns can elevate a photograph from a simple setting to a study of harmony and design. When the subject isn't found, let the pattern become the star.