One must atone for their sins, I guess. I suppose that's what we're doing in this RV park five miles east of Bakersfield. We piddled around at the beach as long as we could. We got up late, repacked Fritz, moved boxes around and even filled up a propane tank. After Anne said goodbye to the Pacific and got in the truck, we had to leave Morro Bay behind.
Since today's segment was only 144 miles, we arrived at 1:30. The park has over 300 spaces and was essentially empty, but the check-in people put us next to the Clampetts. They sell the place as camping in an orange grove, but the trees are too young to give any shade, and that's what we needed when we got here.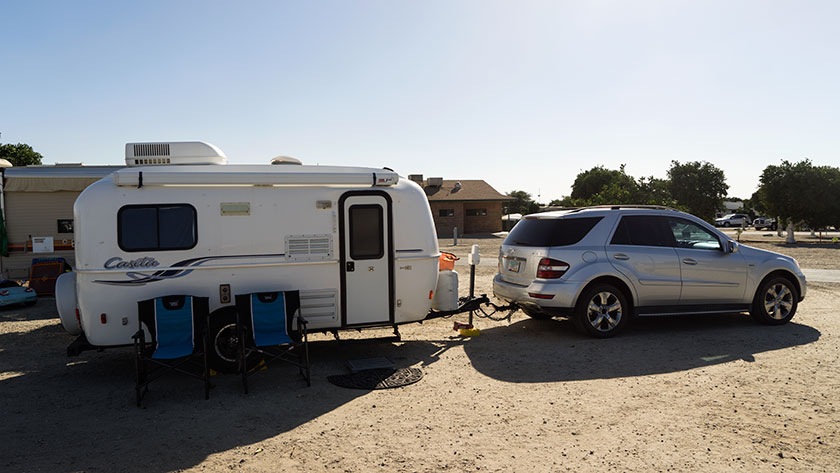 We chose this park because . . . well, they had space for us. I also thought the heat wouldn't be as bad in the San Joaquin Valley. The very first thing we did after parking the rig, was to plug into the power and fire up the trailer's air conditioner. The weather page says it's only 96°, but our little indoor/outdoor thermometer reads 104°.
After waking from a two-hour nap, I got up to take a shower. I must admit that the ones here are the absolute best we've seen for the last three months. There's enough space that you can turn around in them and they have a generous size private dressing area. One thing that park owners need to learn is that there are never enough hooks in these facilities. Even in this one, there were only two, but the bench was large enough to make up for it.
We stopped here because I want to make the long trip across the desert in one day. Tomorrow we'll get an early start. We'll climb out of the San Joaquin over the 4000 ft Tehachapi Pass and out onto the Mohave. If all goes without incident, we should cross the Colorado River around noon. It's at least another hour to Kingman, where we'll stop for food. There's a decent BBQ joint there called Rednecks. We discovered it when my parents lived there. I still can remember my dad trying to slurp down those ribs without his false teeth. I miss them.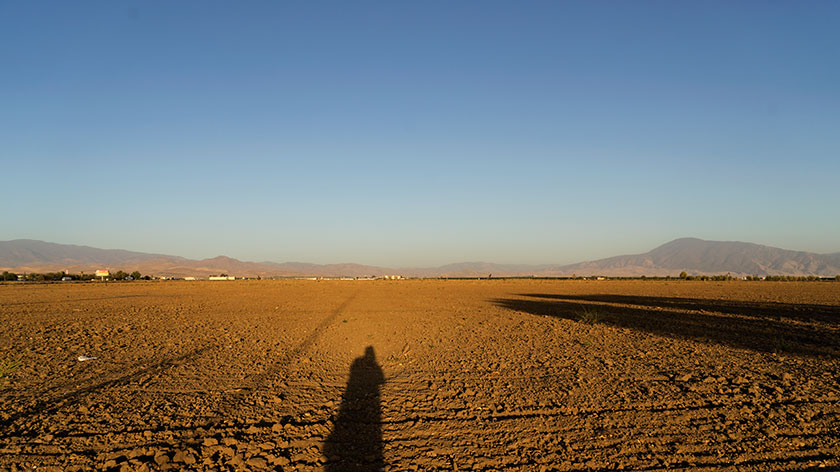 After that, we'll take US 93 down to Congress. We should lay eyes on the old homestead in time for cocktails on the front porch. With all the storms we've read about, I wonder if it's still there. I'm looking forward to sleeping in my bed tomorrow night.
jw