I wouldn't have made a good prospector if I had lived during the Weaver Mountain mining boom. Since it is Father's Day, a quote from my dad seems especially appropriate today. "You're nothing but a lazy bastard, and you will never amount to anything." Thanks, dad. I'll cherish those words forever. He's right, though. I don't even like to water our flowers much less pick at a mountainside. In last week's post, I was shocked to see in the photograph of my hand, a callous below my ring. Where did that come from—I haven't touched a hand tool in decades.
If mining is off my list, what else did men do to earn wages back then? To find out, I continued my exploration of the Weaver Range east side by following the other side-roads near Placerita. This week I drove the Wagoner Road down to the Hassayampa River. I've never seen that area, and besides, I might get different scenes for my drone film. I struck pay dirt (sorry for the mining metaphor).
The Wagoner Road descends the east slope of the Weavers into a river valley where the Hassayampa flows above ground. As expected, where there's surface water, there's farming—or in this case ranching—big ranches. They're stacked along the river one after another. They have well-maintained fences, impressive gates, and lots of black cattle (although I did see a herd that had Wagyu markings). The valley reminded me of north Scottsdale when it was mostly Arabian horse farms. It would be an ideal place to live except for grocery shopping. There are only two ways out, the 38-mile road back to Kirkland Junction or crossing over the Bradshaw Mountains on the Senator Highway (Wickenburg is only 20 miles distant in a private aircraft, which is possible given the size of these estates).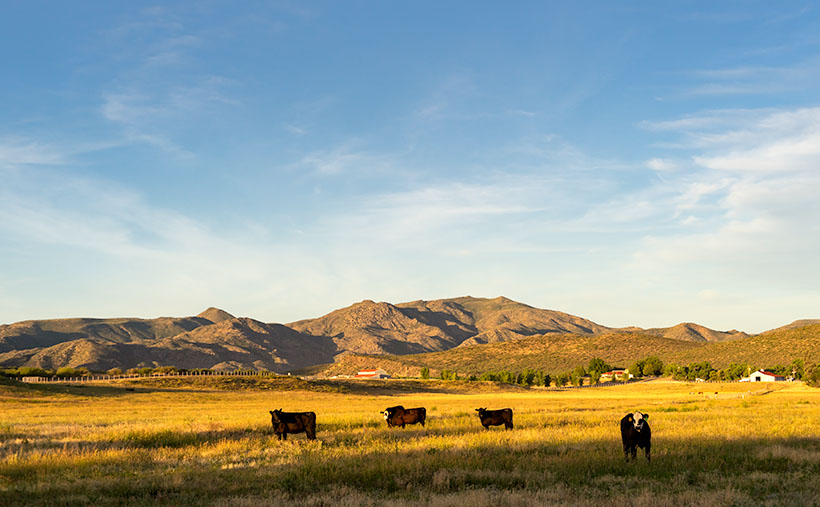 Since I was scouting new views of the Weaver peaks, I found a doozy. It's the mountain that is in the background of this week's featured image that I call Seal Mountain. Every Arizonian should know this mountain by heart because it was the model used for the Arizona State Seal. In 1912, who knew it existed? The only place you can see this peak is from the ranches in this remote valley. I'm impressed, however, that my local mountain range is represented on the Arizona seal.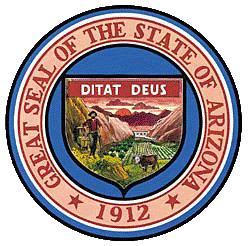 So, could I have been a rancher instead of working in a mine? MMM—maybe not. That kind of work still involves toiling with shovels, rakes, other hand tools, and even possibly riding a horse. Horses don't like me. The last one that I road said, "Oof," when I got on. Let's take a closer look at that state seal—shouldn't there be a programmer or a Web designer on it? Come to think of it, there isn't even a real estate agent, and that's the number one Arizona job.
You can see a larger version of Seal Mountain on its Web Page by clicking here. I hope you enjoy it. Come back next week to see what else we found along the road to Placerita.
Until next time — jw